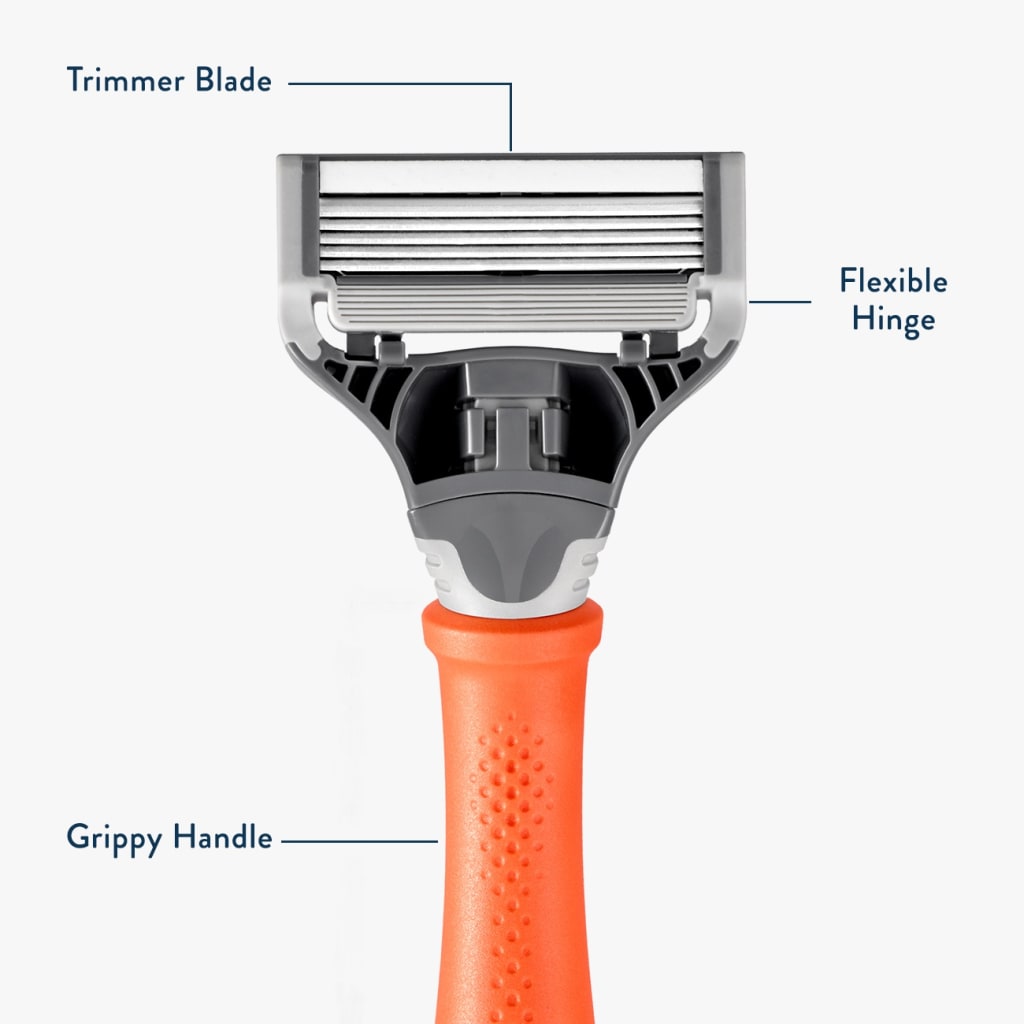 Our sharpest blades ever, still as low as $2 each.
We designed our latest razor for an even closer, more comfortable shave. According to guys who shave at least four times per week, your eighth shave is now as smooth as your first.
How did we do it? We sharpened our German-engineered blades and added a new lubricating strip. These changes in combination with our flex hinge technology help our blades glide smoothly over the contours of your face. Finally, the precision trimmer blade makes it easy to trim your sideburns and hard-to-reach places like under your nose.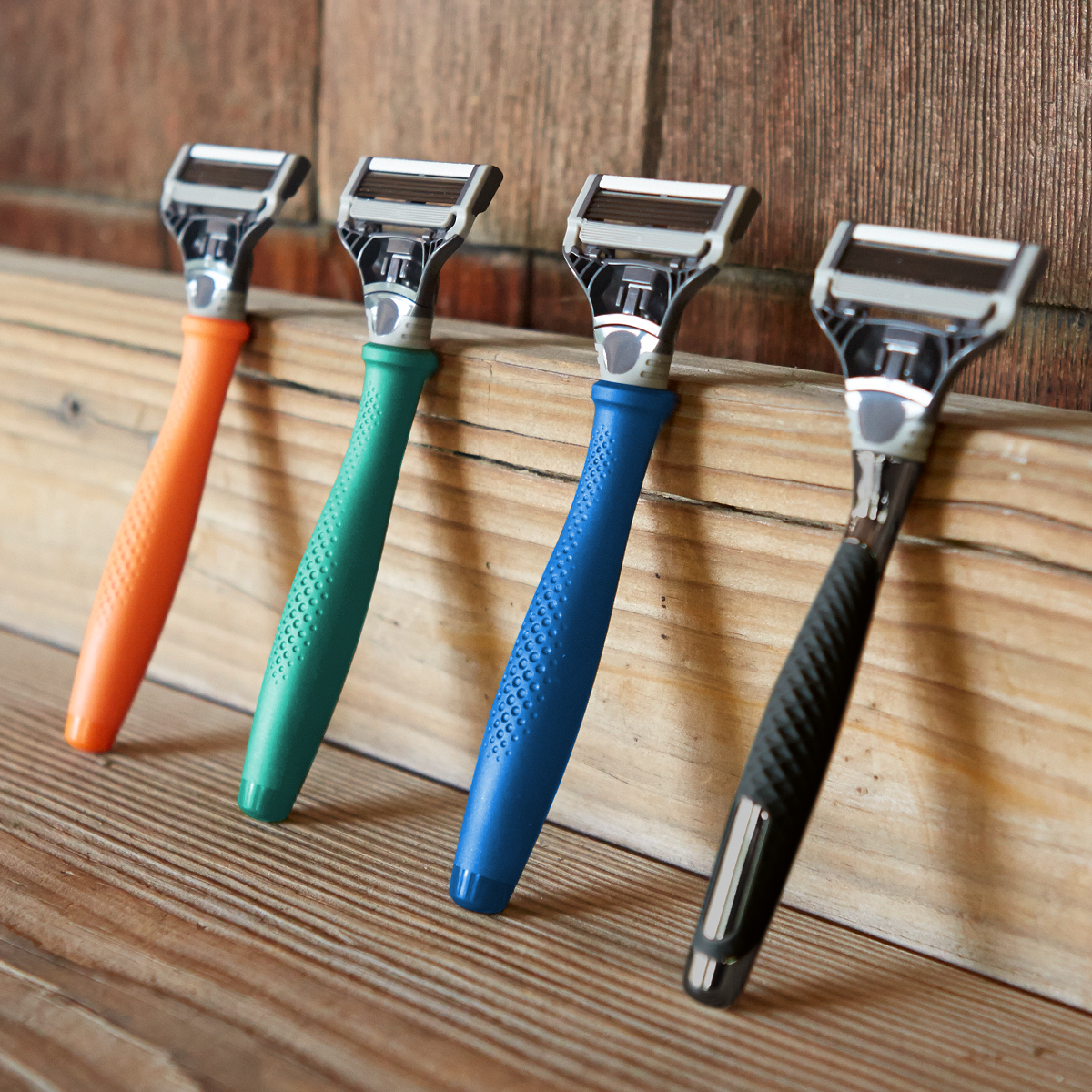 Substance… and style.
Inspired by the design of fine pens and knives, our Truman handle is made with a weighted core and an ergonomic shape that is designed to maximize comfort in the hand and deliver optimal control while shaving. Select the color that best complements your style: Indigo Blue, Bright Orange, or Tropical Green.
We also offer the option to upgrade to our Winston handle in premium Graphite—why not treat yourself? Inspired by classic safety razors, the Winston features a rubberized grip with a diamond pattern called "knurling".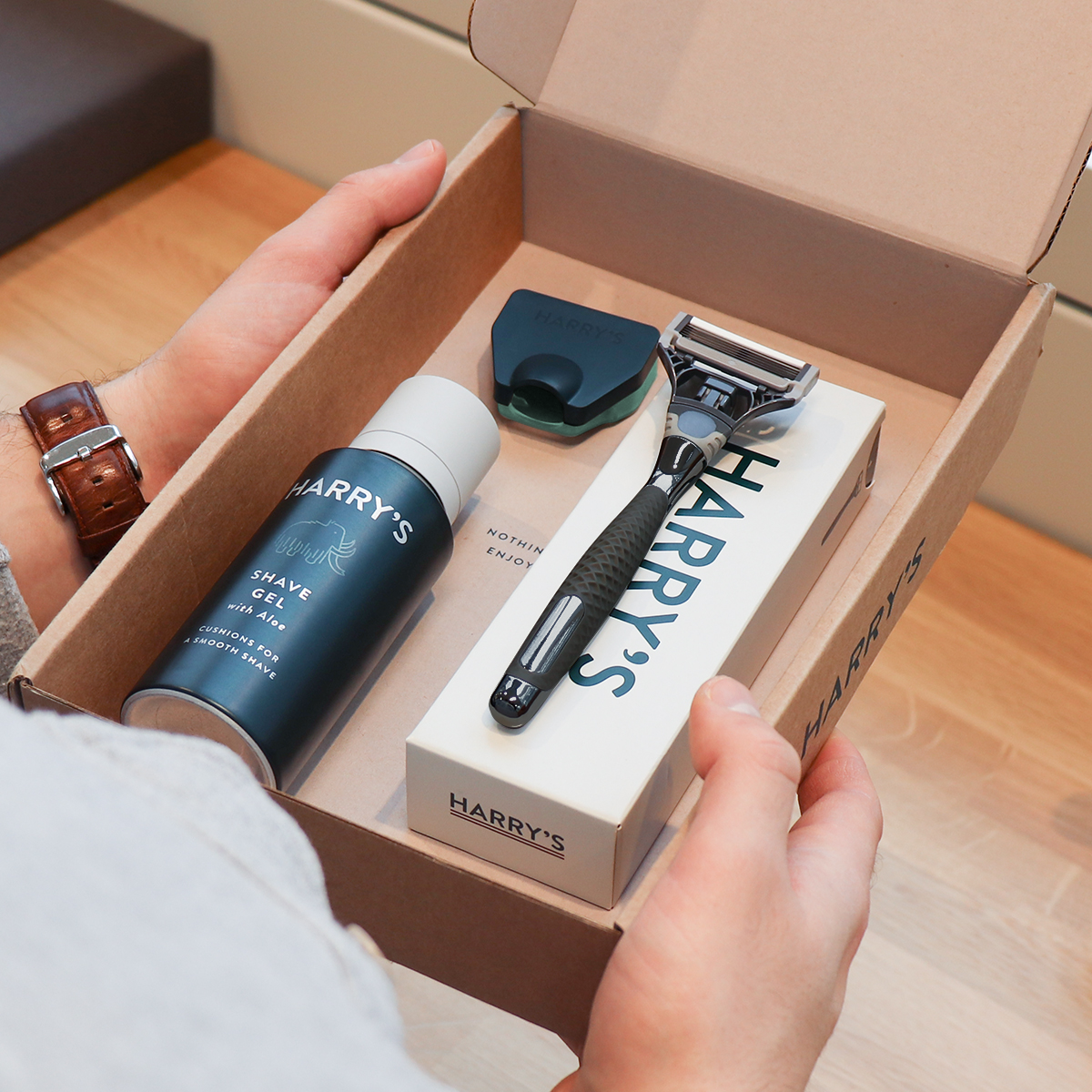 Convenient and low-risk.
Switching to a new razor can feel daunting. That's why we created a Trial Offer so you can experience the quality of our shave and test our products before committing. And, unlike other online razor brands, we won't force you to subscribe if that's not your thing—but if it is, we've made it easy to pause, modify, or cancel your plan anytime with just a few clicks. Our products are always available to buy as one-off purchases on our website, backed by a 100% money-back quality guarantee.
Try Harry's today
We hope you'll give us a try today by starting with our Trial Set. Get everything you need for a close, comfortable shave at a remarkably fair price.