Handsomer…
The Truman handle is made with a weighted core and an ergonomic shape with a rubberised grip that is designed to maximise comfort in the hand and optimise control while shaving. Take your pick – select the colour that best complements your style and add some more personality to your sink.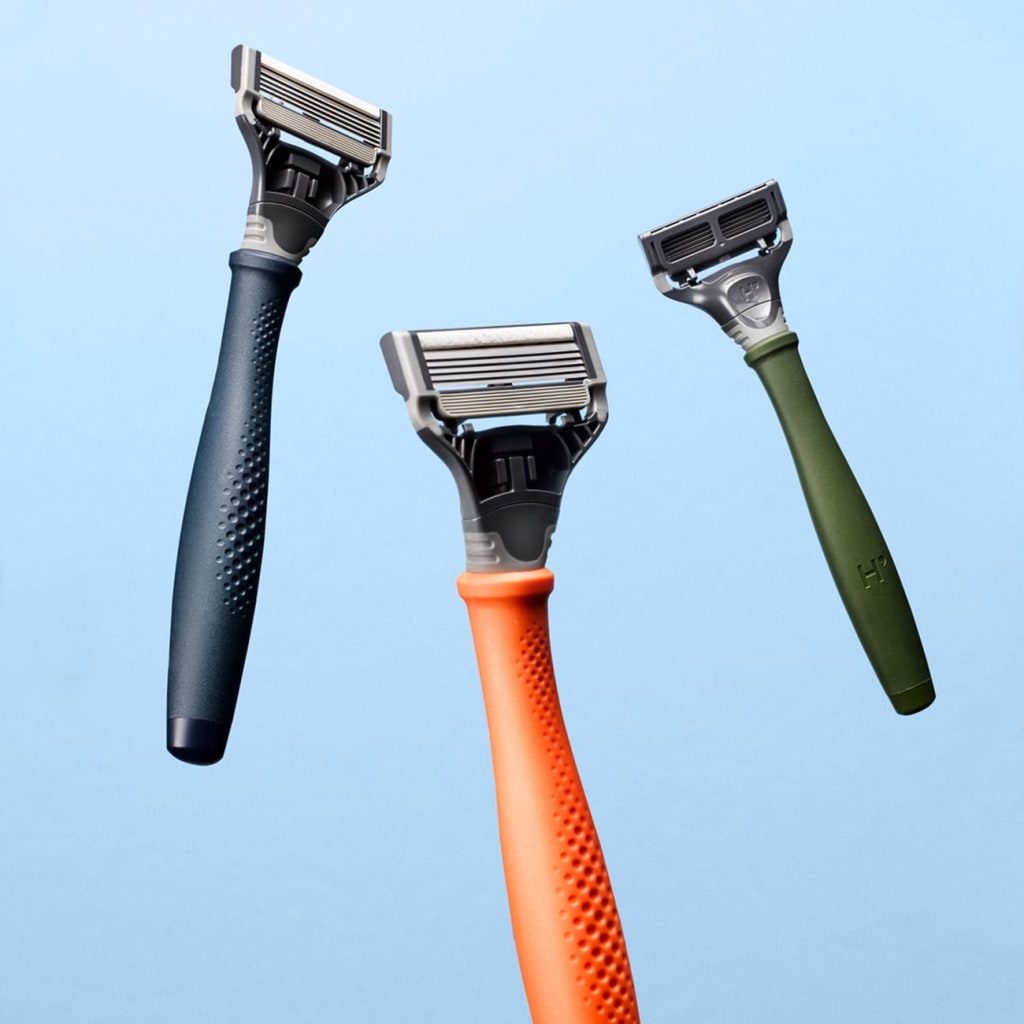 Sharperer…
We grind our blades at our factory in Germany with a "Gothic Arch" design which is strong at the base and sharp at the tip for a more durable blade that gives a close, comfortable shave. We also source the highest-quality steel for our blades. To harden from its raw state, we alter the nanostructure of the raw steel by heating it to over 1,000°C, cool it to less than -70°C and reheat it again to 260°C. After this process, we finish it with a rust-preventing coating.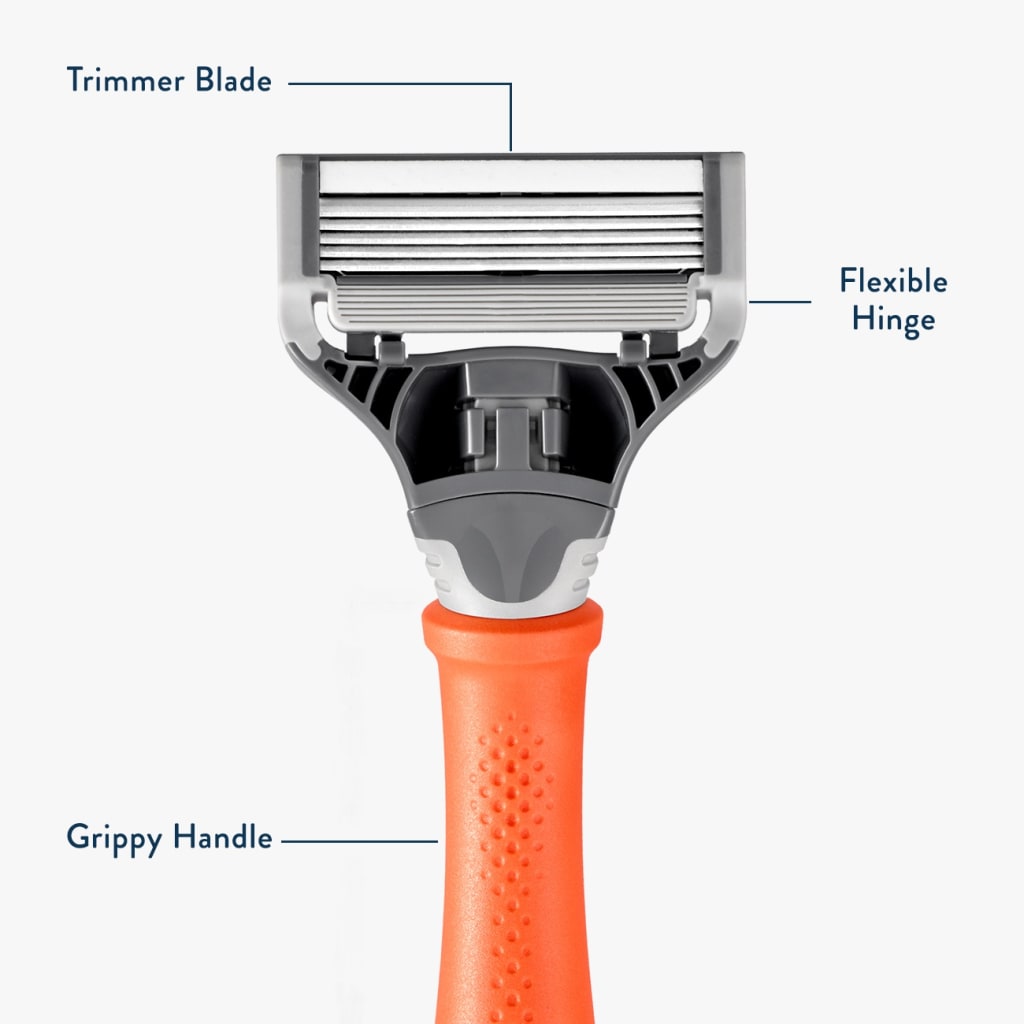 Less Expensiver.
We sell our razor blades for just £1.94 each (by owning our factory, we cut out the middleman so we can offer high quality products at a fair price). What's more, we offer the same low price all year round – so there's no need to spend time looking for limited time deals and stockpile products just to save money! At Harry's, we want to provide honest value, always.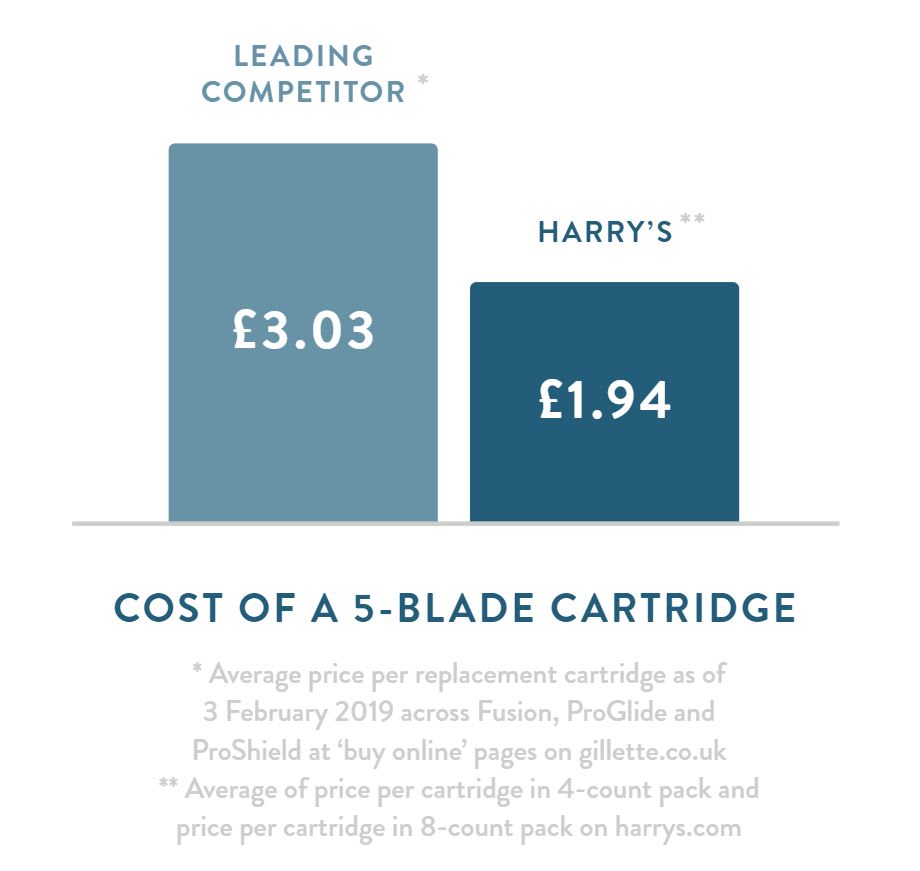 Try Harry's Today
We created a Trial Set of Harry's products, which includes a 5-blade razor, handle, and shave gel - because we believe so much in the quality of our products and we want people to try for themselves in a low risk way. Redeem your free Trial Set - you can amend, pause, or cancel your subscription anytime with just a few clicks.