Social Impact at Harry's
We give to organisations that promote better mental health care for men. Simple. Our goal is to help 500,000 men by 2021. Not so simple but, we think, doable.
We believe in better access to mental health care, so every year we donate 1% of our sales to nonprofits that provide these services to men in need. We're proud to be a men's brand that invests time, resources, and care towards helping pioneer the conversation around men's mental health, with the goal of finding solutions to effect change.
Since our launch in the UK in 2017, we have a proven track record of not only talking about men and mental health, but giving significantly towards the cause.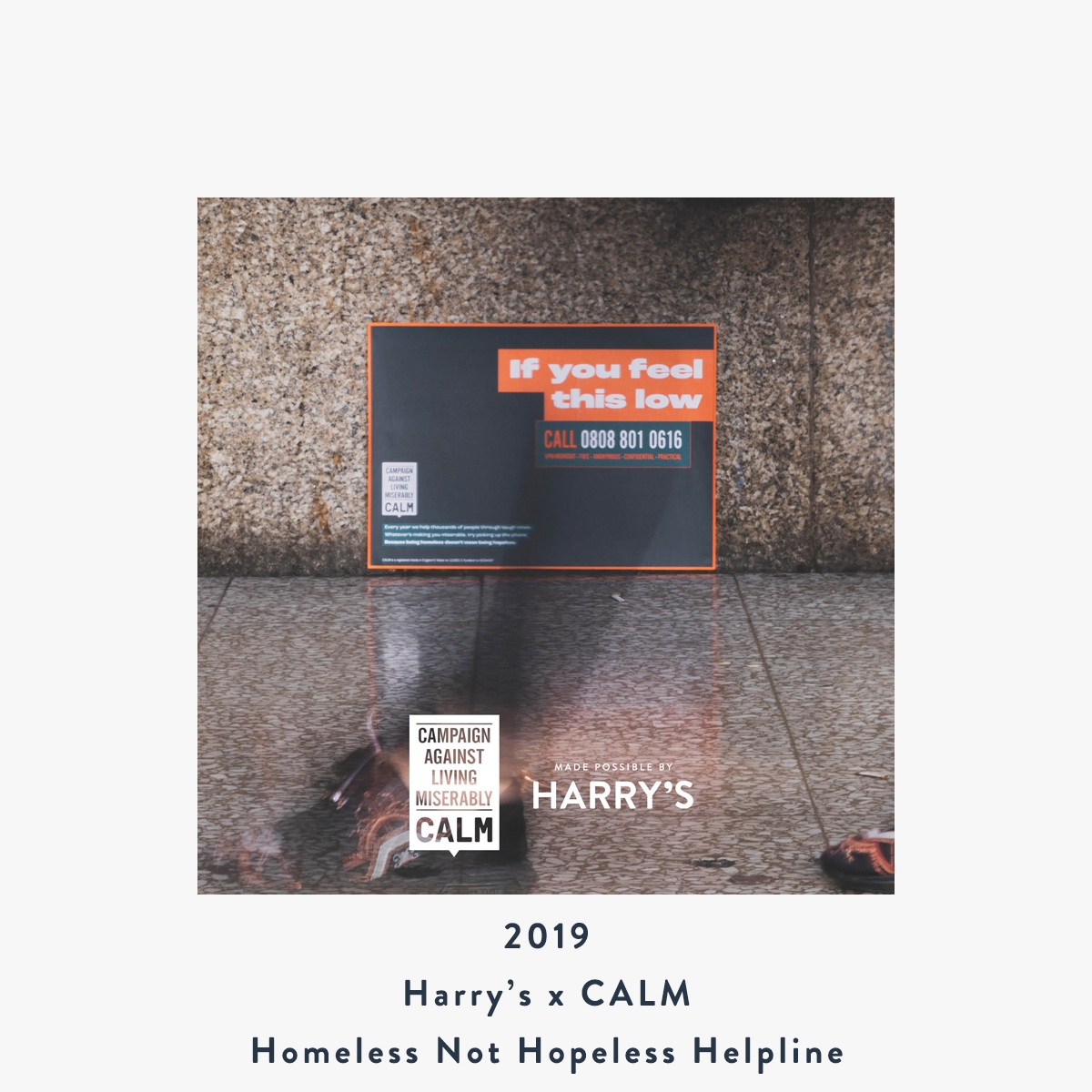 We are proud to be working with Campaign Against Living Miserably (CALM) as our 1% partner in the UK. Our funding supports an extension of their current helpline with a project that is specifically dedicated to providing mental health support to vulnerable people within the homeless space. We are aware of the national crisis in the UK and want to do all we can to provide help where it is needed most. This work supports our brand philosophy to help men everywhere live better lives. The Harry's Helpline will reach nearly 50,000 men in need in the UK in the next year.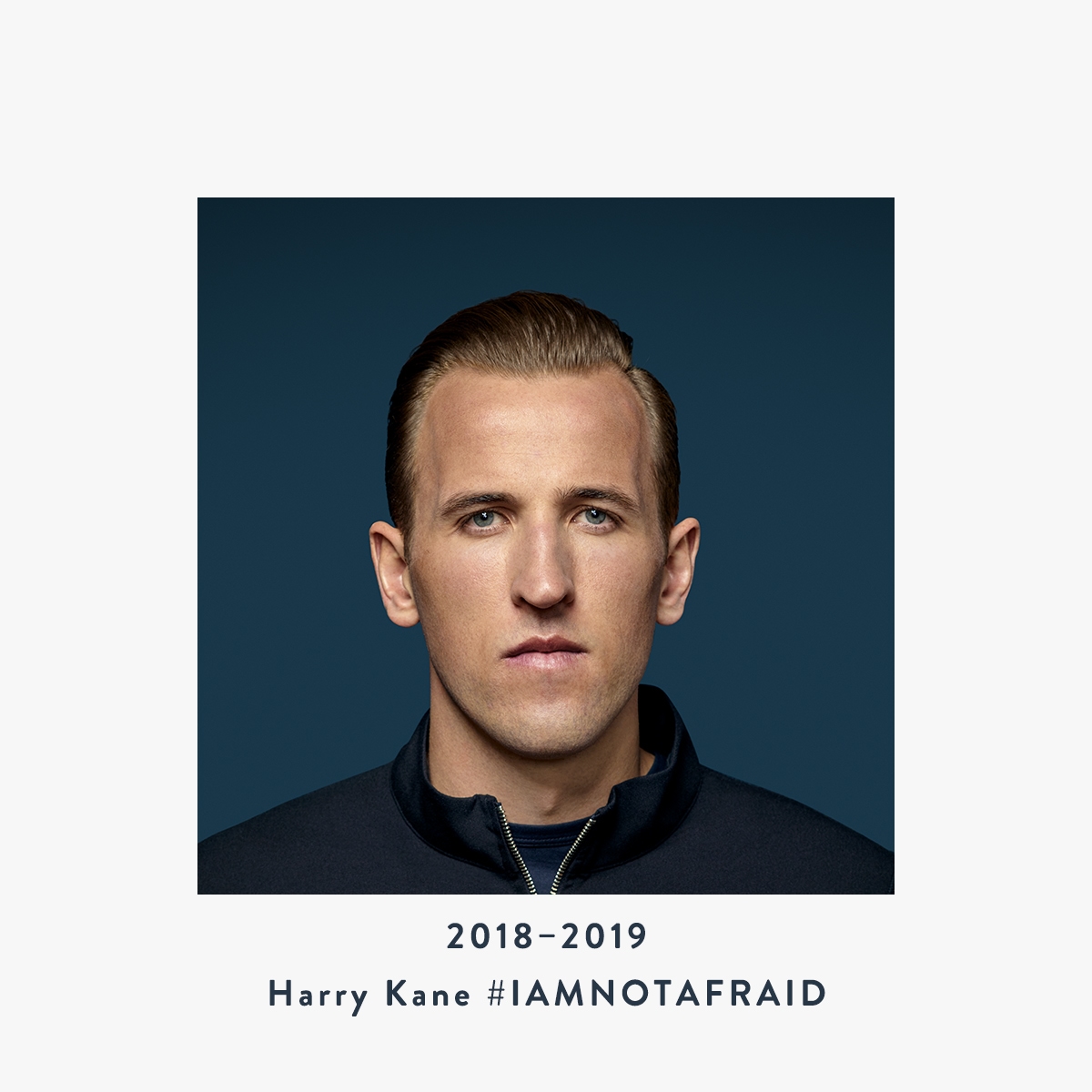 We partnered with Harry Kane because, despite being very good at football and pretty famous, he's not afraid to be himself, to step up when necessary, and to ask for help when he needs it.
We worked with Harry and renowned sports psychiatrist Professor Steve Peters for a no-holes-barred discussion about the specific techniques he uses to keep a positive mindset, no matter the obstacles.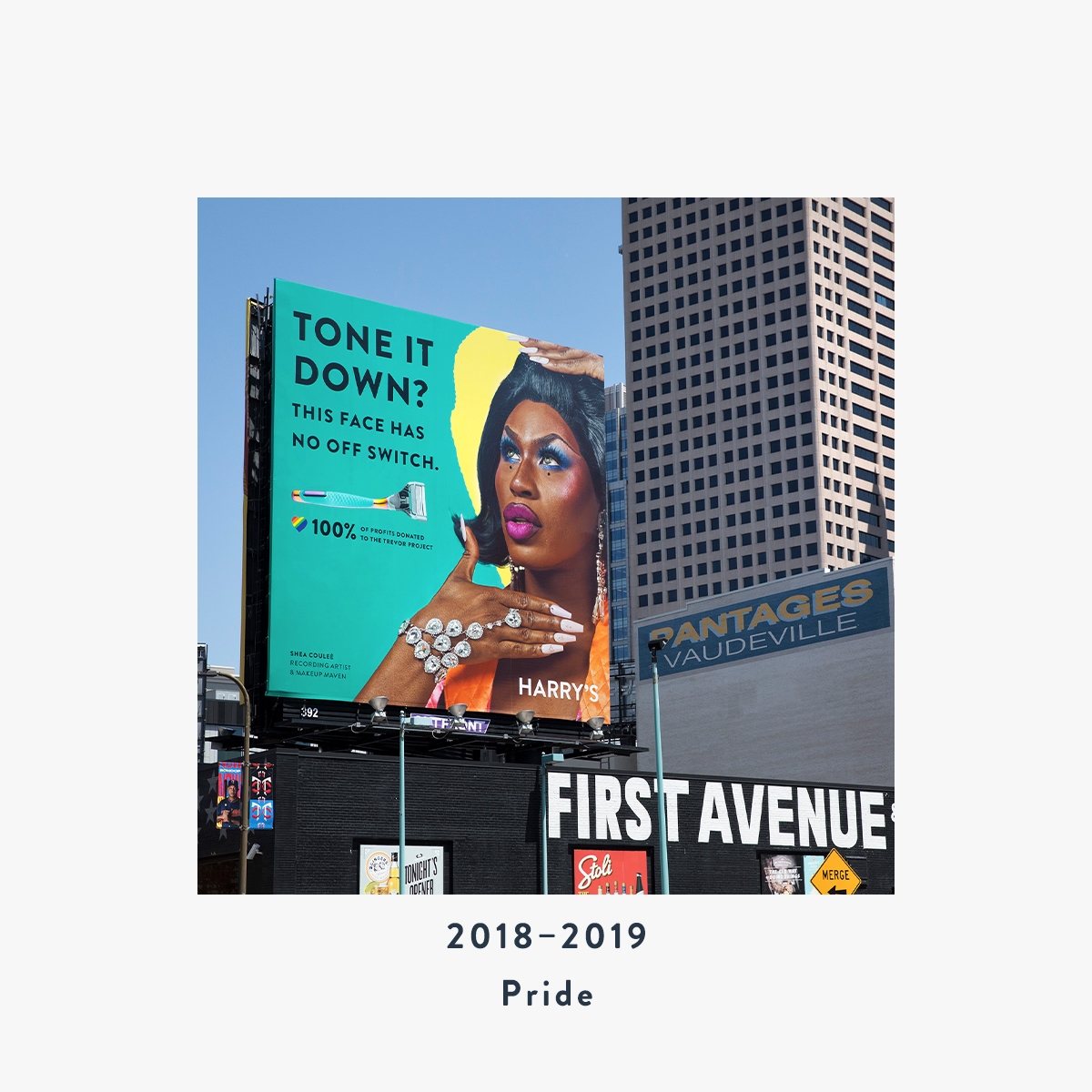 Because Harry's believes that the future is brighter for all of us when we are free to be ourselves, the notion of pride and celebrating individuality at the very heart. Since 2018, we have been working with nonprofit organisations like The Trevor Project, which is focused on suicide prevention efforts for LGBTQ youth in the US. In the UK for 2019, we partnered with The Albert Kennedy Trust, a national LGBTQ youth homelessness charity helping to provide safe homes to vulnerable young people. Since 2018, Harry's has donated over $370,000 USD globally in support of the LGBTQ community.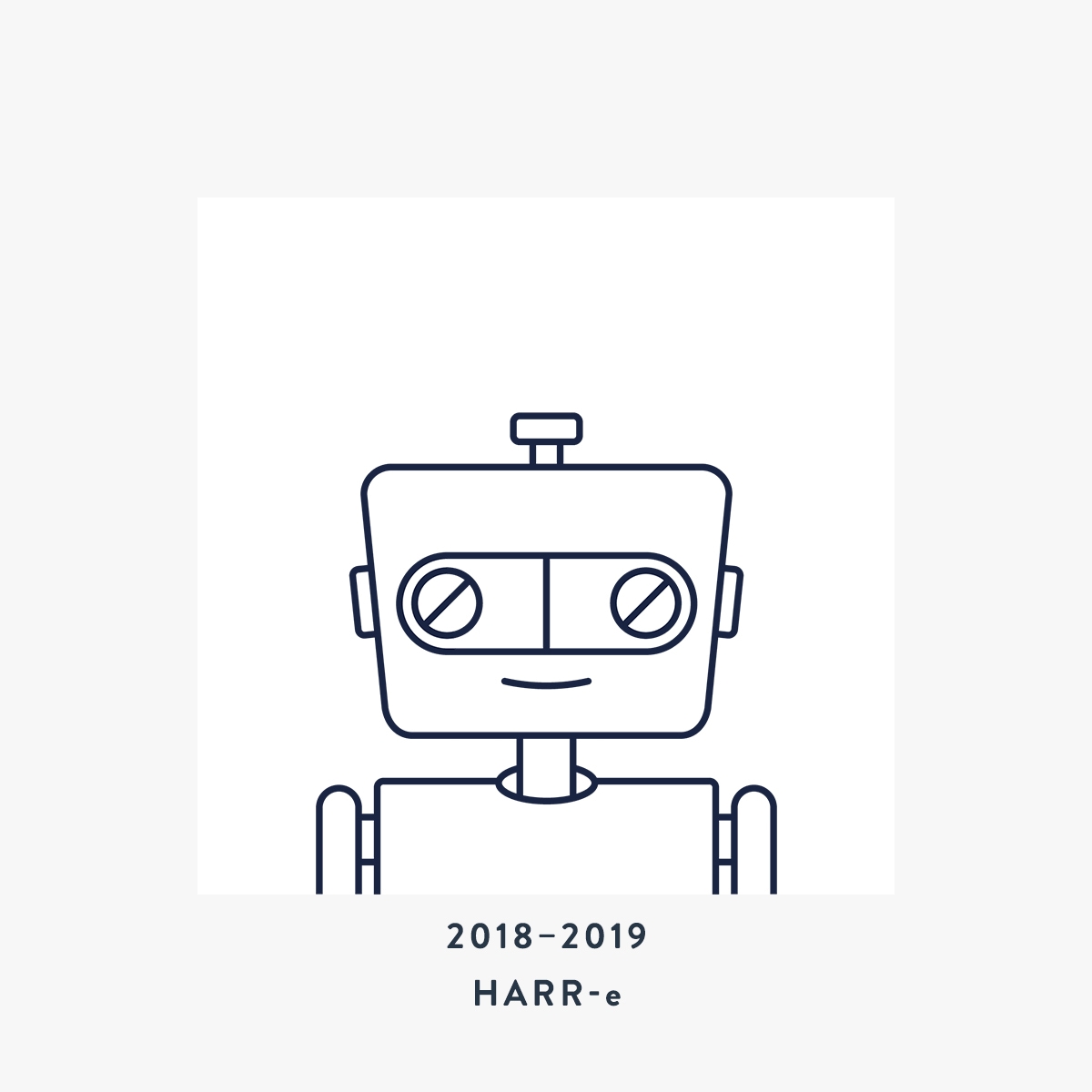 Harry's partnered with leading UK tech company 'Us Ai' to create 'HARR-e', a unique, unbiased AI bot. Although it cannot offer solutions, we found that the AI-powered bot could be a first step in developing a potentially crucial resource to help men offload some of the topics they have difficulty discussing with others. We wanted to explore solutions through the use of technology which our research found to be groundbreaking for use in healthcare and charity organisations in the future.

Over 2,000 men in the UK aged 18-88 participated in using HARR-e which took form as a simple yet comprehensive survey via their smartphones, laptops, and tablets. We gained invaluable insight and with the data were able to paint a 'mood map' of the UK.

As a natural extension to our previous report, upon completion of the HARR-e experiment we worked with 6 leading spokespeople who each compiled an essay detailing the purpose and importance of tools like HARR-e in understanding the wider context of men's place in an often uncertain, fast-moving future.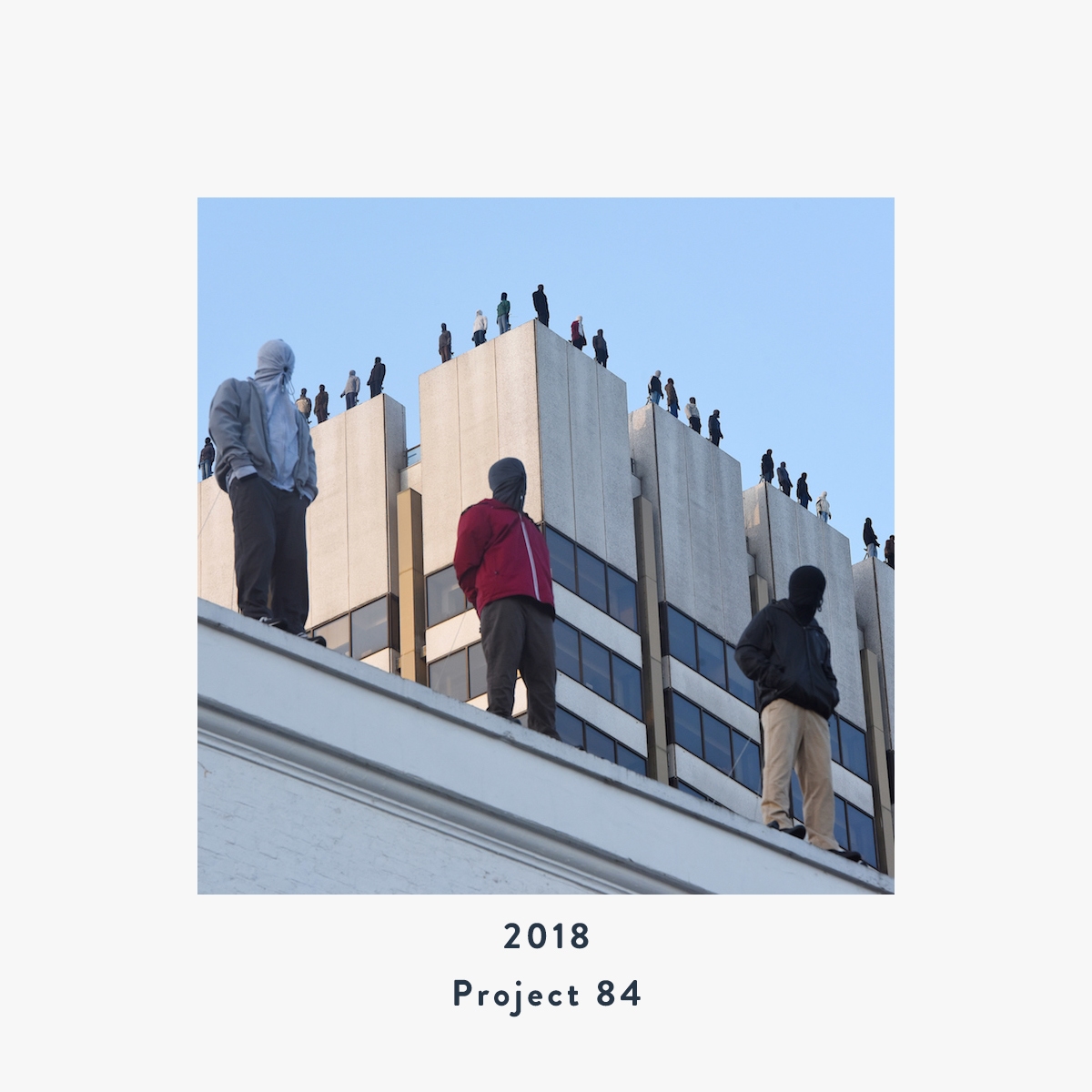 Project 84 was an award-winning campaign lead by CALM, made possible by Harry's. The campaign was launched to raise awareness of the devastating effects of male suicide—nearly 84 men a week take their own lives in Britain. Following the success of the campaign, CALM reported a 34% increase in those reaching out directly to them for help. Project 84 also played a pivotal role in raising national awareness and driving this crisis to the top of the political agenda, ultimately leading to the appointment of the world's first-ever Minister for Suicide Prevention, Jackie Doyle-Price, in 2018.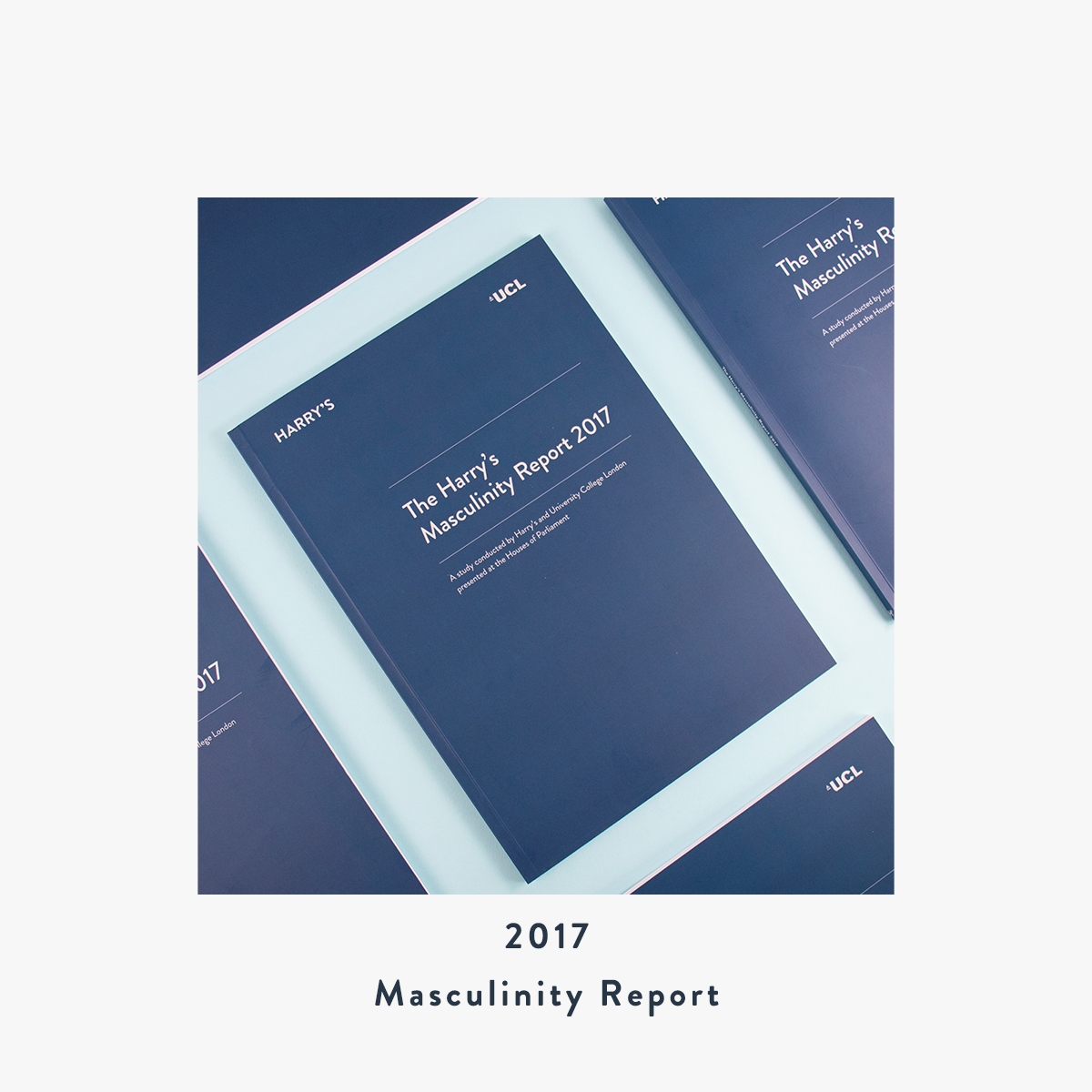 We conducted our first UK study into British masculinity in conjunction with the University of London. The report was presented at The Houses of Parliament on 19th November 2018 to mark International Men's Day and was then replicated in the US in 2018. Both studies focused on new ways of listening to men, exploring the concept of positive masculinity and uncovering some of the core values and lifestyles which gave men the greatest sense of wellbeing.