How long have you been overpaying for razors?

For decades, big razor brands have lured consumers into paying higher prices for razor models with new features.
Harry's co-founders Jeff and Andy experienced this frustrating cycle first-hand. They saw an opportunity to fix shaving by starting Harry's, now known for making high-quality razors and offering them at a fair price—just $2 per blade (for an 8-pack).
GILLETTE'S PATTERN OF RAISING PRICES
Gillette's business strategy has always been clear: sell reasonably-priced razor handles and charge steep prices for blade refills. As they grew to dominate the market, they continued to find ways to increase profits by launching new razor models with even more expensive blades.
Their pricing strategy has proven so effective, it's been taught at Harvard Business School and other MBA programs. But you don't need an MBA to know that features like flex-balls and vibrating heads only improve the quality of a shave by so much. It can be frustrating to pay more for something that doesn't feel much better.
Harry's founders recognized this widespread frustration as an opportunity to start a company focused on providing honest value.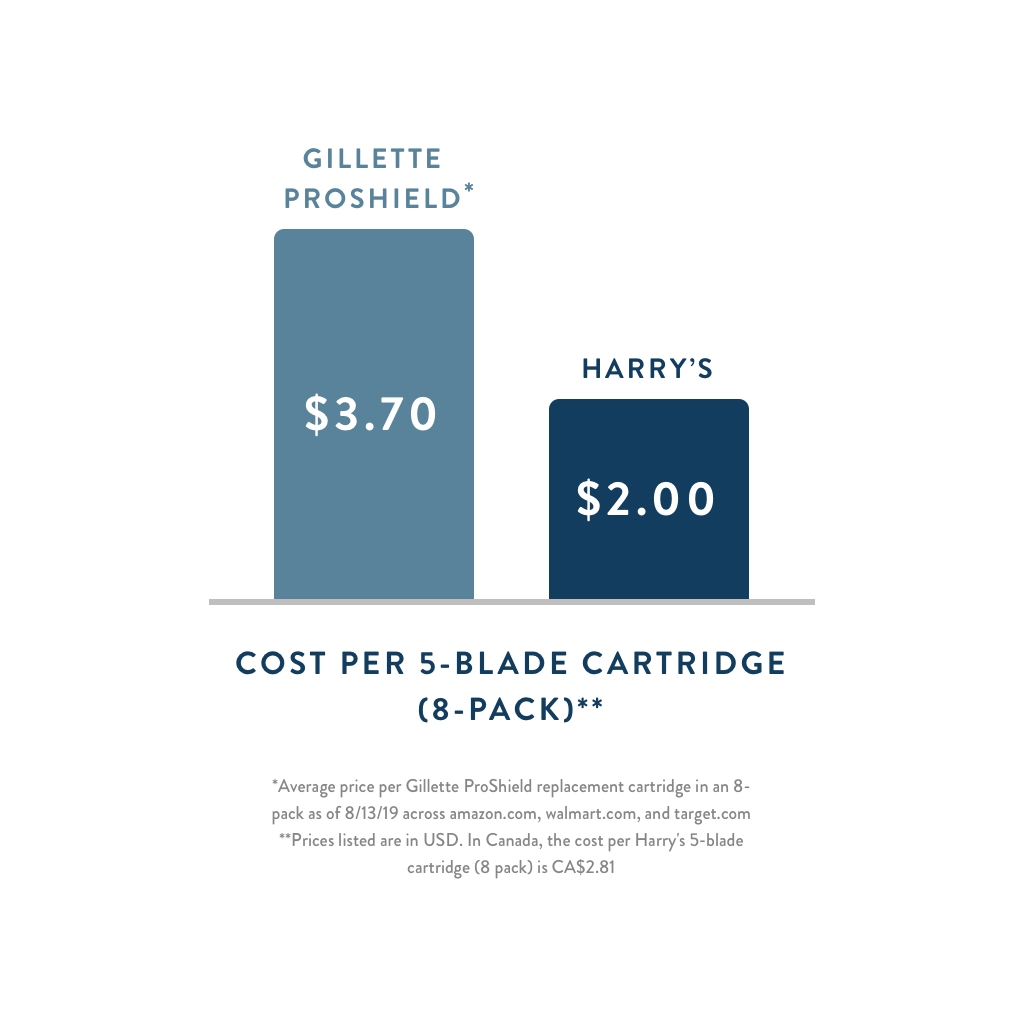 Harry's may be the best value if you're looking for a 5-blade razor with a flexible head, lubrication strip, and trimmer blade—the key features many guys consider to be most important for a great shave.
A GREAT SHAVE AT A FAIR PRICE
Jeff and Andy started Harry's in 2013 with the belief that guys shouldn't have to overpay for a great shave. Almost overnight, Harry's disrupted the razor industry by getting rid of upcharges and selling blades at factory-direct prices.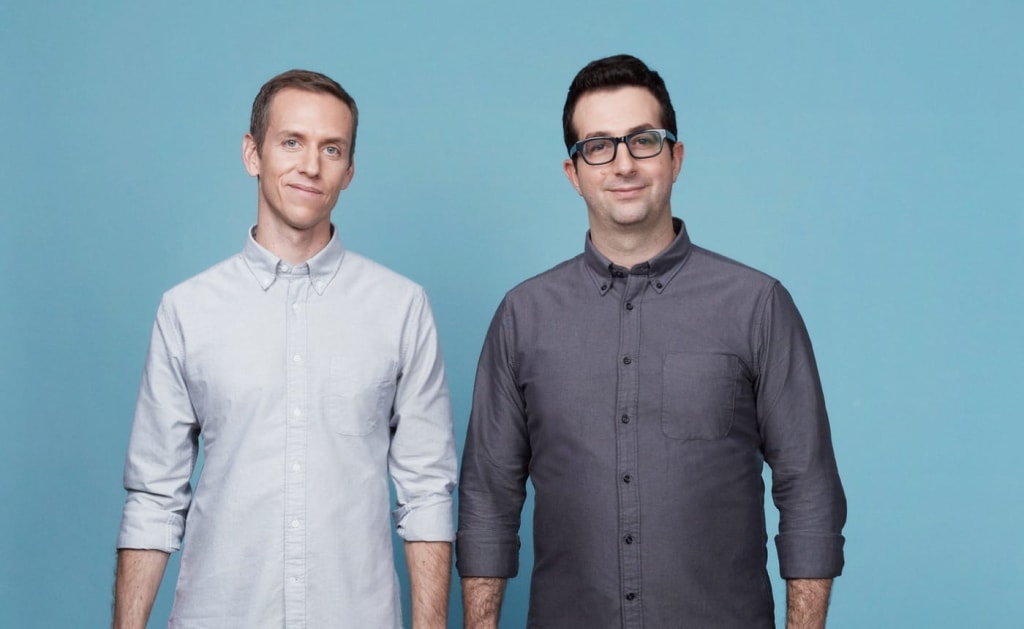 They were so obsessed with ensuring quality they bought a world-class German blade factory in 2014 in order to control every stage of the manufacturing process. By utilizing their American-based distribution centers, Harry's can ship blades anywhere in the country in only a few days.
Two years later, in 2016, Harry's announced a completely redesigned razor, but kept the price per blade at just $2. Even with upgrades including a trimmer blade, a more flexible hinge, and an easier-to-grip ergonomic handle, Harry's commitment to fair pricing meant they never considered charging more.
It's our job to always get better, and for us that means improving products and experiences for our customers, while always providing a great value.

—Co-founder & CEO, Jeff Raider
Today, Harry's blades are a fraction of the cost of Gillette's Fusion ProShield, even though both have five blades and a precision trimmer. It's no wonder why millions of guys have made the switch.
Customize a trial set with a razor handle of your choice, shave gel, and a travel cover. Quality is 100% guaranteed and shipping is free.
Redeem Trial