7 Reasons Why Guys Are Loving Harry's
In 2013, Harry's set out to offer guys everywhere what we as co-founders wanted ourselves: high-quality blades at fair prices. Since then, we've sold more than 10 million razors. Here's why:
1. Designed to deliver a close, comfortable shave
Simple, clean design with the features that matter most for a comfortable shave: 5 blades, flex hinge, lubrication strip, precision trimmer blade, and a weighted ergonomic handle. We've got the accolades to back it up, too, like the 2017 GQ Grooming Award and the 2016 AskMen Editor's Choice Award, among others.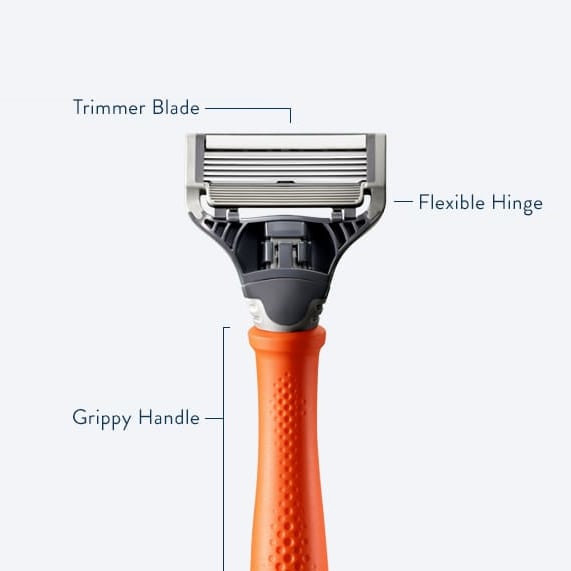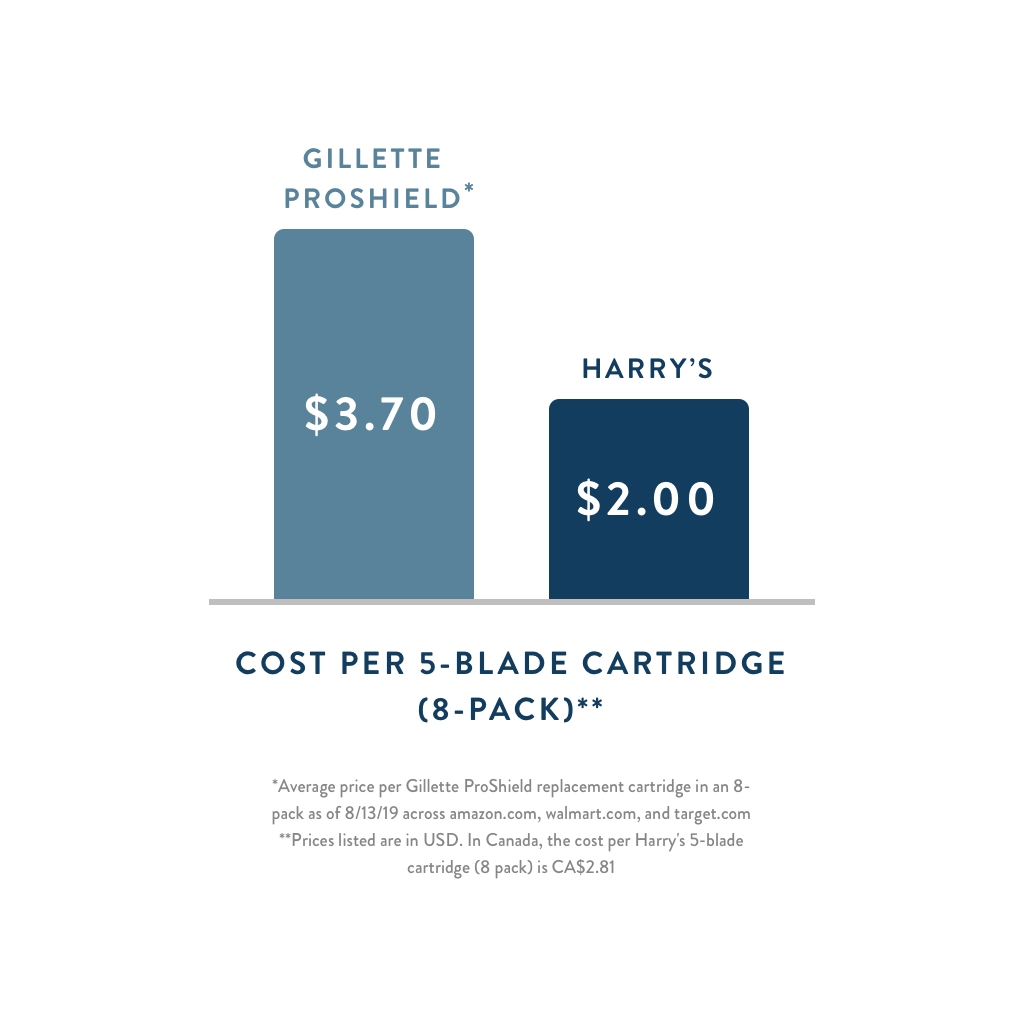 2. Honest prices, no gimmicks
Blades for as low as $2 each (a fraction of the price of Gillette Fusion ProShield). We started Harry's because, like lots of guys out there, we were frustrated with steep prices that seemed to go up every time the leading brand decided to release a new, overdesigned razor. We fix that, with fair prices, no upcharges, and no gimmicks.
3. We were crazy enough to buy a world-class German factory
Crazy about quality, that is. Early on, the idea for Harry's was almost abandoned because we couldn't find blades we'd be proud to sell. Months of research paid off when we found a factory in Germany that has been perfecting razor blade manufacturing for nearly a century. We bought the place to ensure the quality of our products, and to pass savings on to our customers.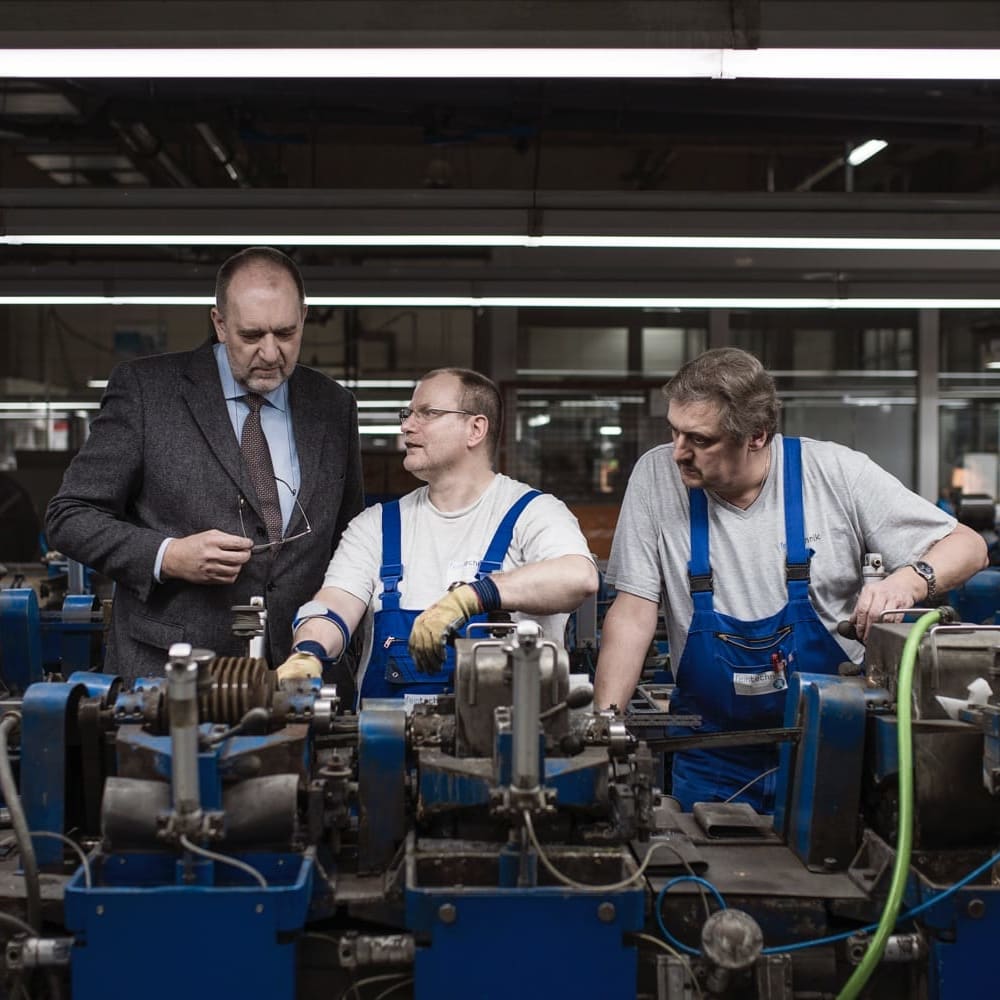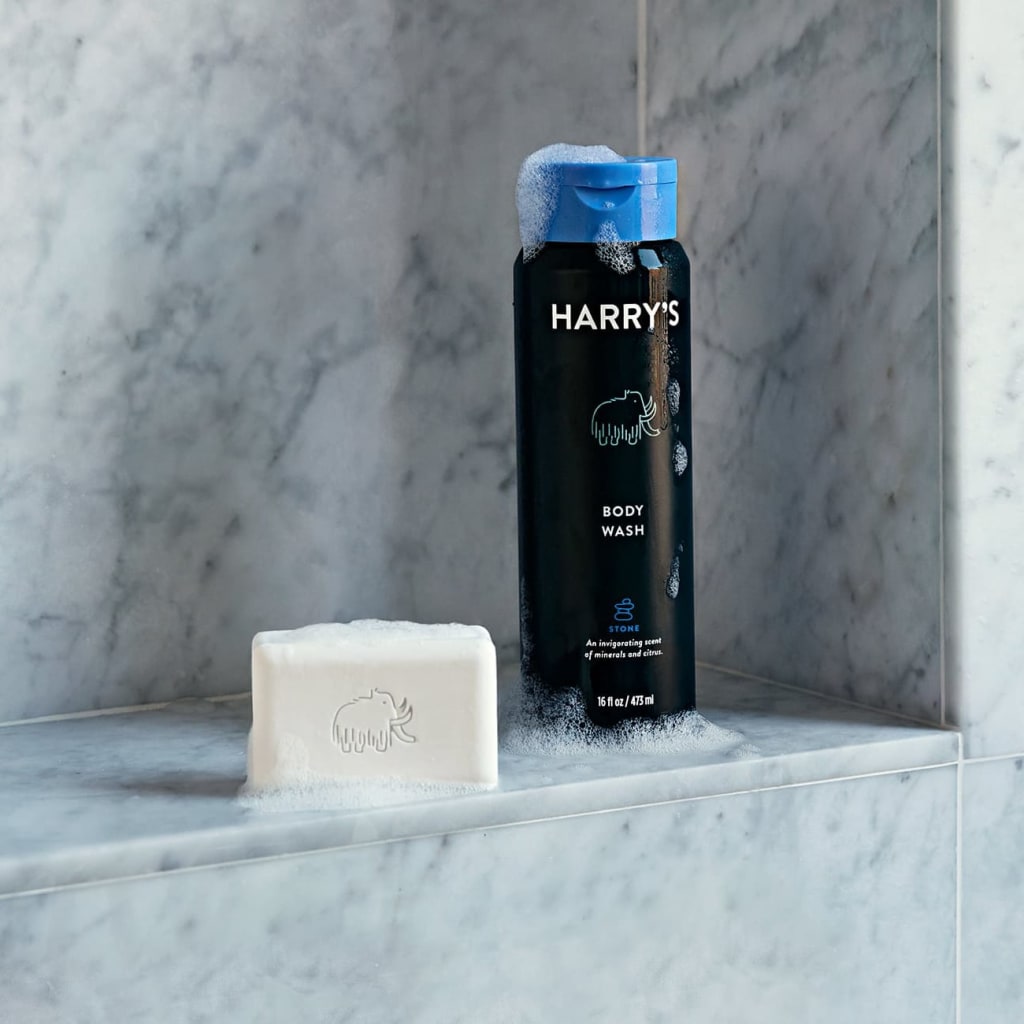 4. So much more than just razors
We're focused on making mornings better in more ways than one, and are quickly becoming famous for a host of other award-winning products including Shave Gel, Post-Shave Balm, Face Wash, and most recently, Body Wash and Bar Soap that come in three bright scents and clean deeply without drying out your skin.
5. We give back to the community
A better way to shave isn't where the story ends. Harry's sets aside a percentage of every sale and we give time to charitable organizations including Stop Soldier Suicide, Headstrong, A CALL TO MEN, and CALM.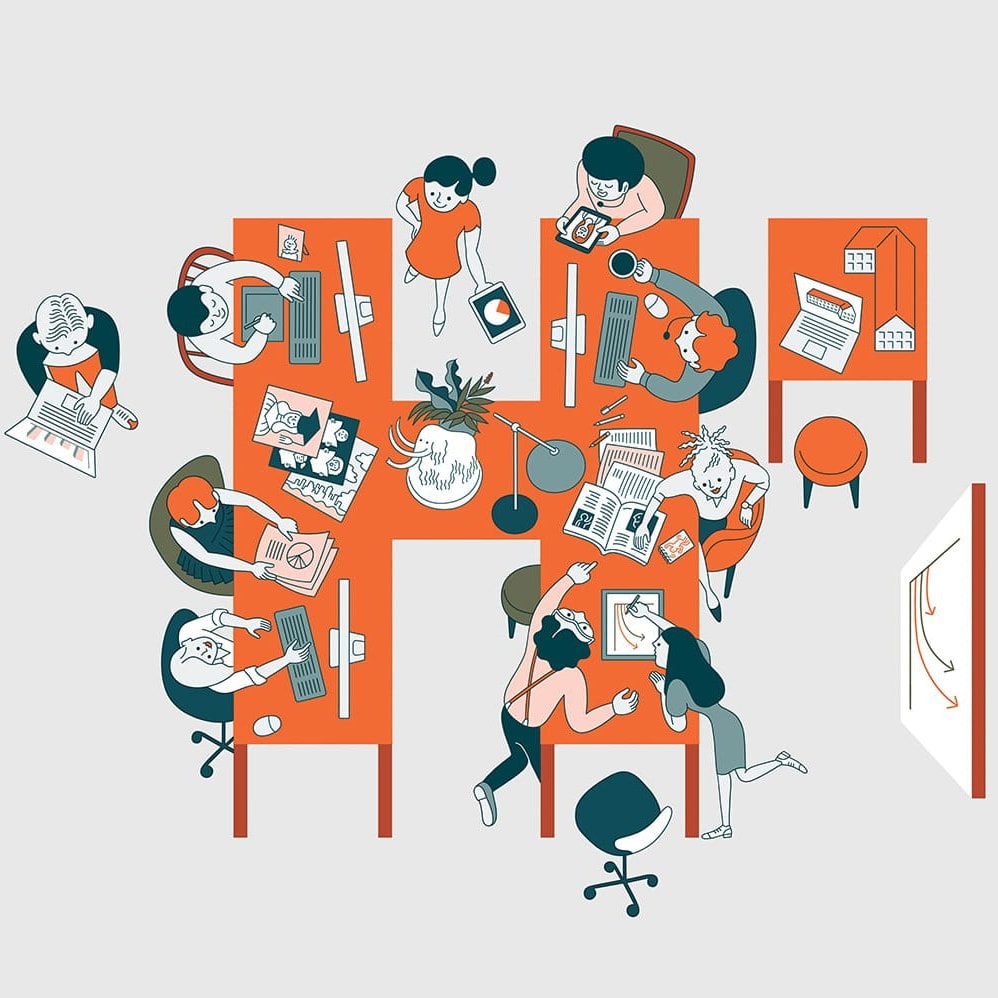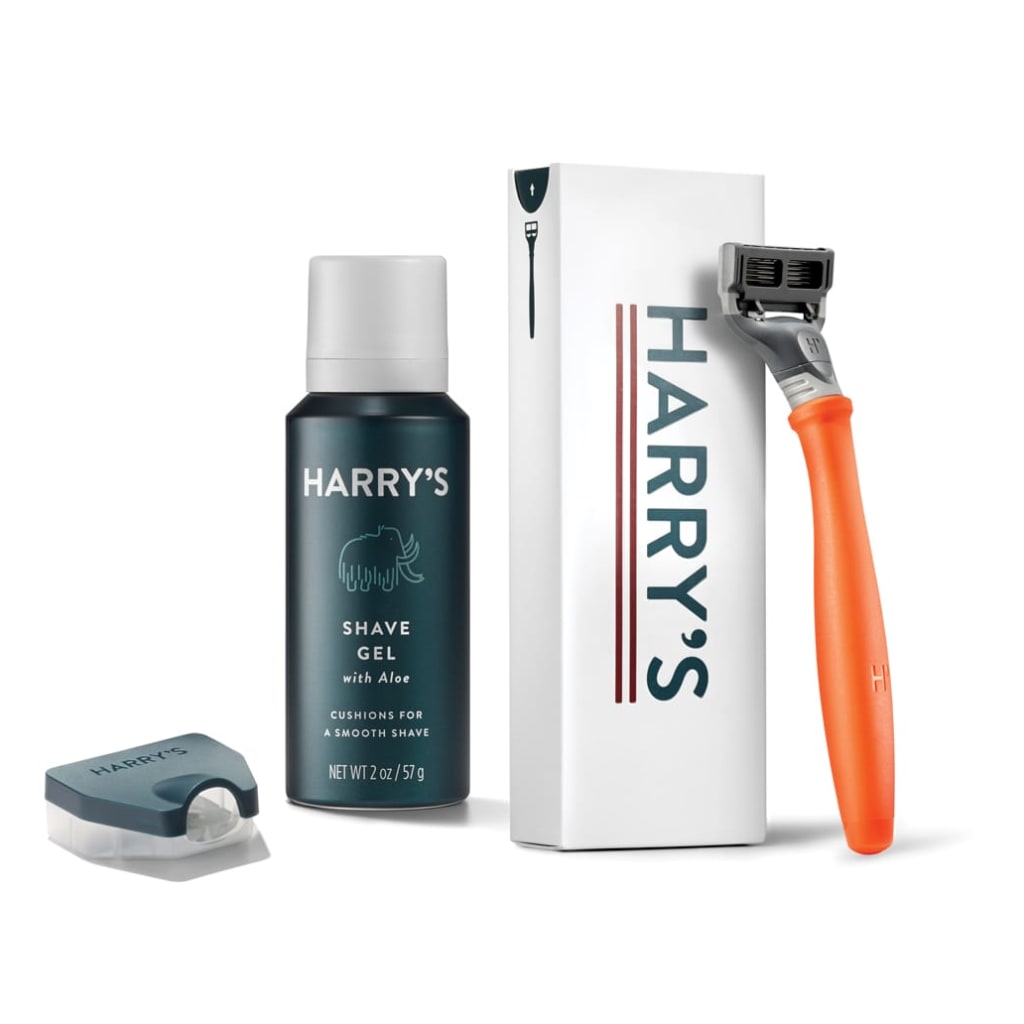 6. We make it easy to try and don't force you to subscribe
Switching to a new razor can feel daunting. That's why we created a trial offer so you can experience the quality of our shave before committing. And, unlike other online razor brands, we won't force you to subscribe if that's not your thing—but, if it is, we make it easy to pause or cancel your plan anytime.
7. We offer a 100% quality guarantee
We stand behind the quality of our products, and offer a full refund if you're unhappy. Part of the reason we can afford to do so is that we have the highest customer satisfaction of any brand in shaving according to a third-party study published as part of an independent research report on the industry.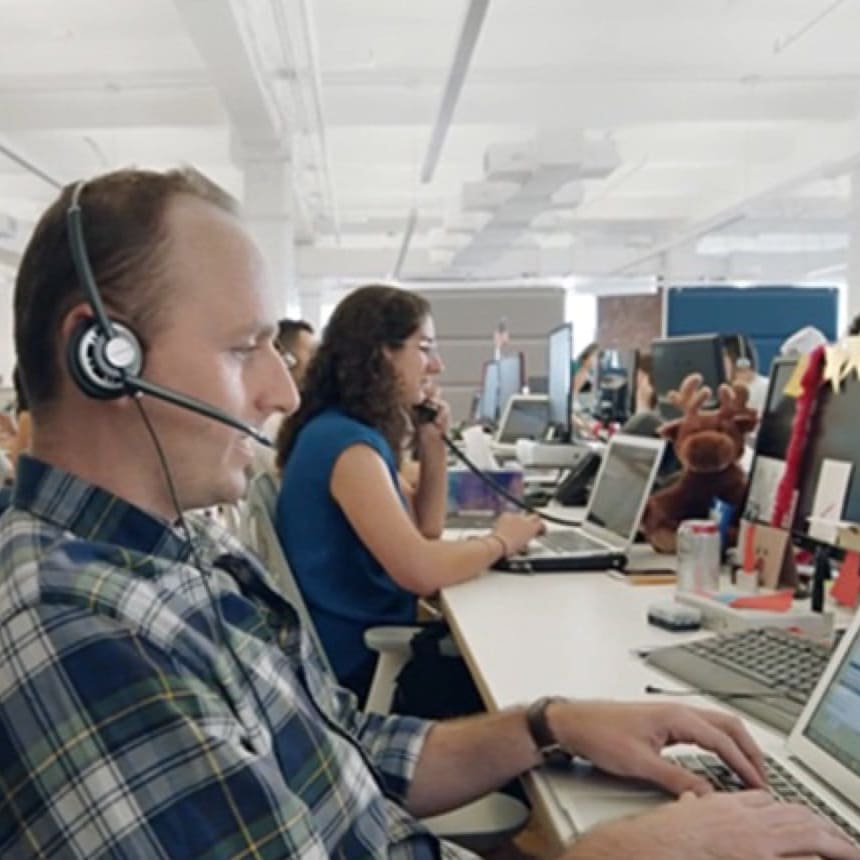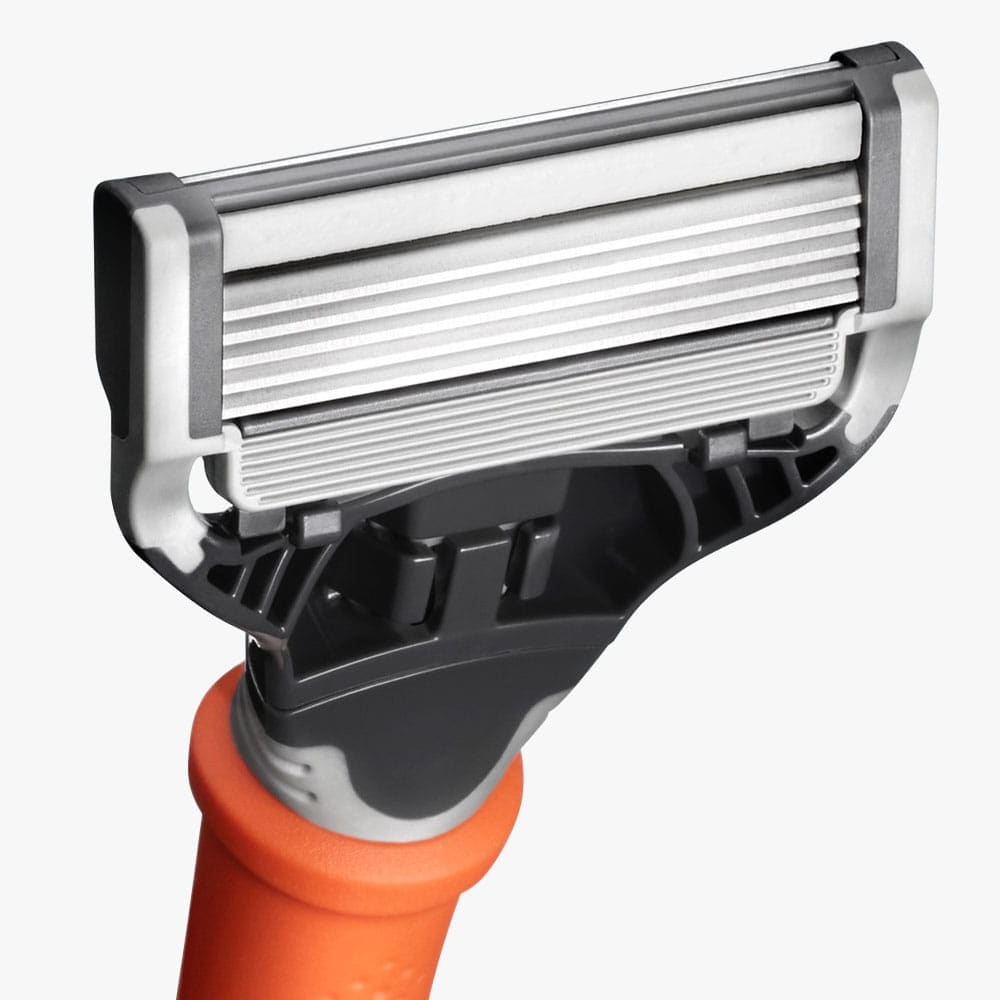 Try Harry's Today
Get a 5-blade razor, weighted handle in the color of your choice, foaming shave gel, and a travel blade cover.