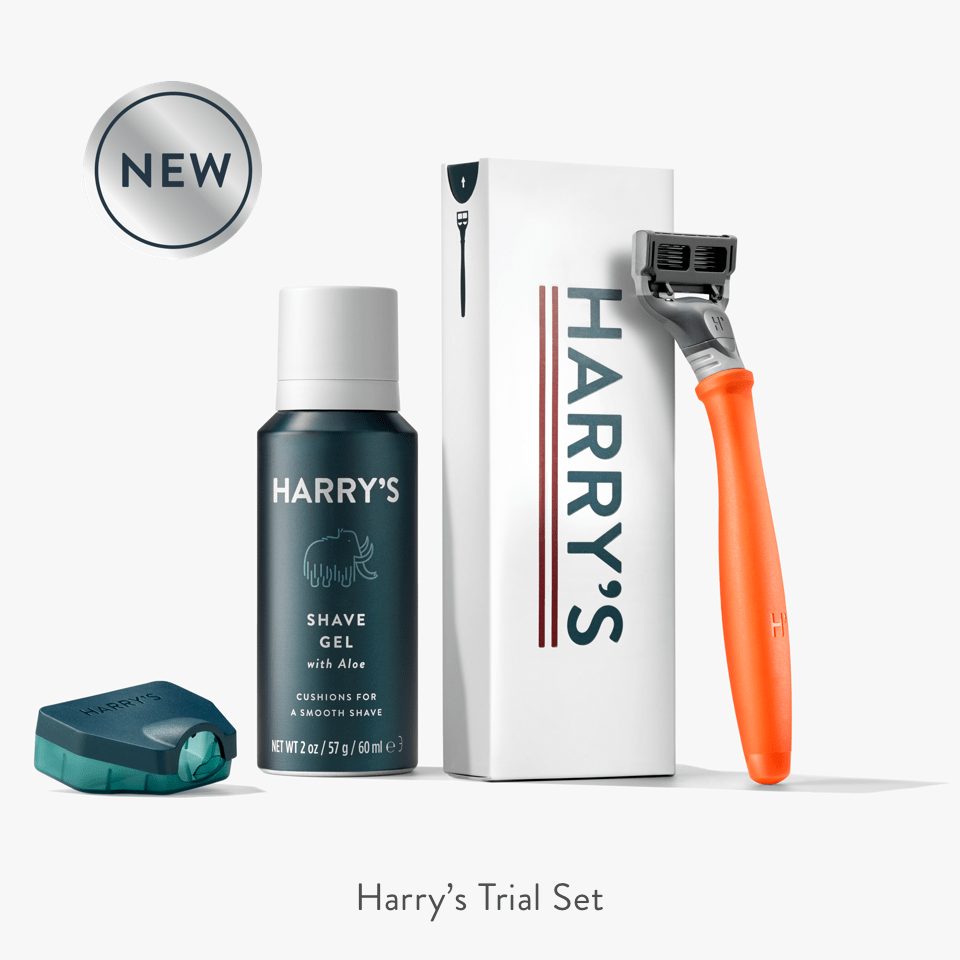 Join millions who've already made the switch to Harry's.
We make it easy to try, with a trial offer—now featuring our new, sharper blades.
Good razors cost too much… so we fixed it.
We knew there had to be a way to get a quality razor without overpaying for it. That's why we created Harry's as a return to the essential: a great shave at a fair price.
Introducing: Our Sharpest Blades Ever
With our new, sharper blades, your eighth shave is as smooth as your first (based on guys who shave four times a week).
Five sharp blades honed in our German factory for a close, comfortable shave
Precision trimmer blade for hard-to-reach spots, flex hinge, and lubricating strip
Quality is always 100% guaranteed at harrys.com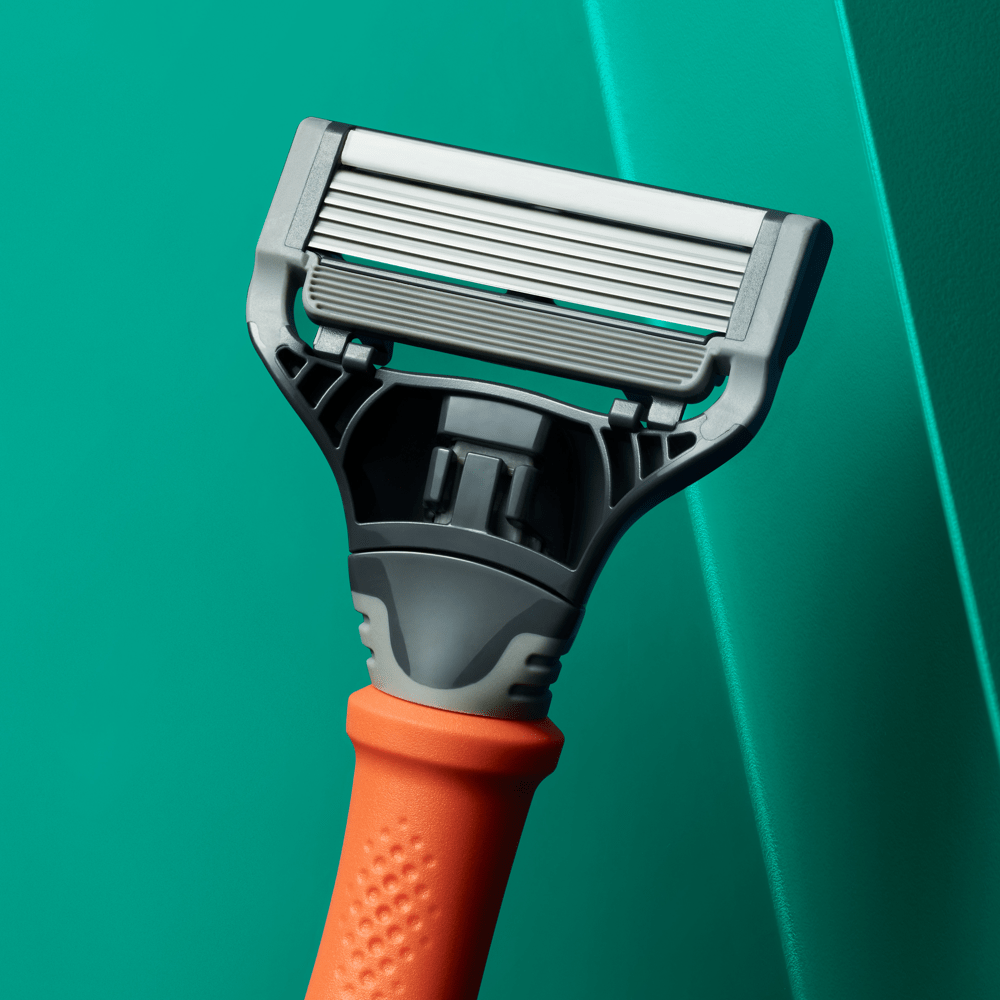 Fair Prices, Always
Since we started Harry's in 2013, an 8-pack of blades has been the exact same price.
Blades as low as $2 each (a fraction of the price of Gillette Fusion ProShield)
Shipped directly to you
Zero upcharging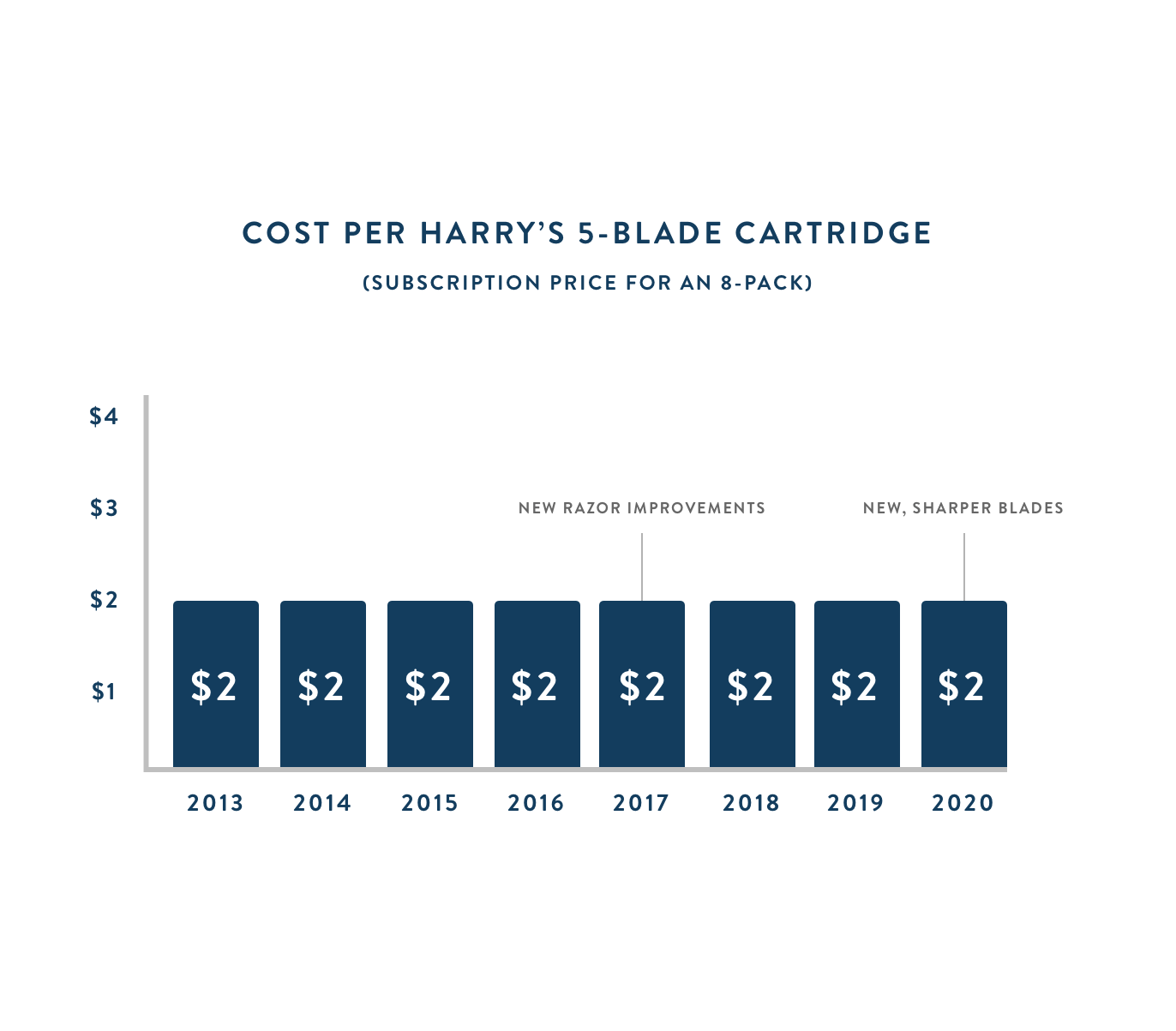 Start with a Trial Set
5-blade razor cartridge with precision trimmer blade
Weighted ergonomic handle of your choice
Rich, foaming shave gel
Travel blade cover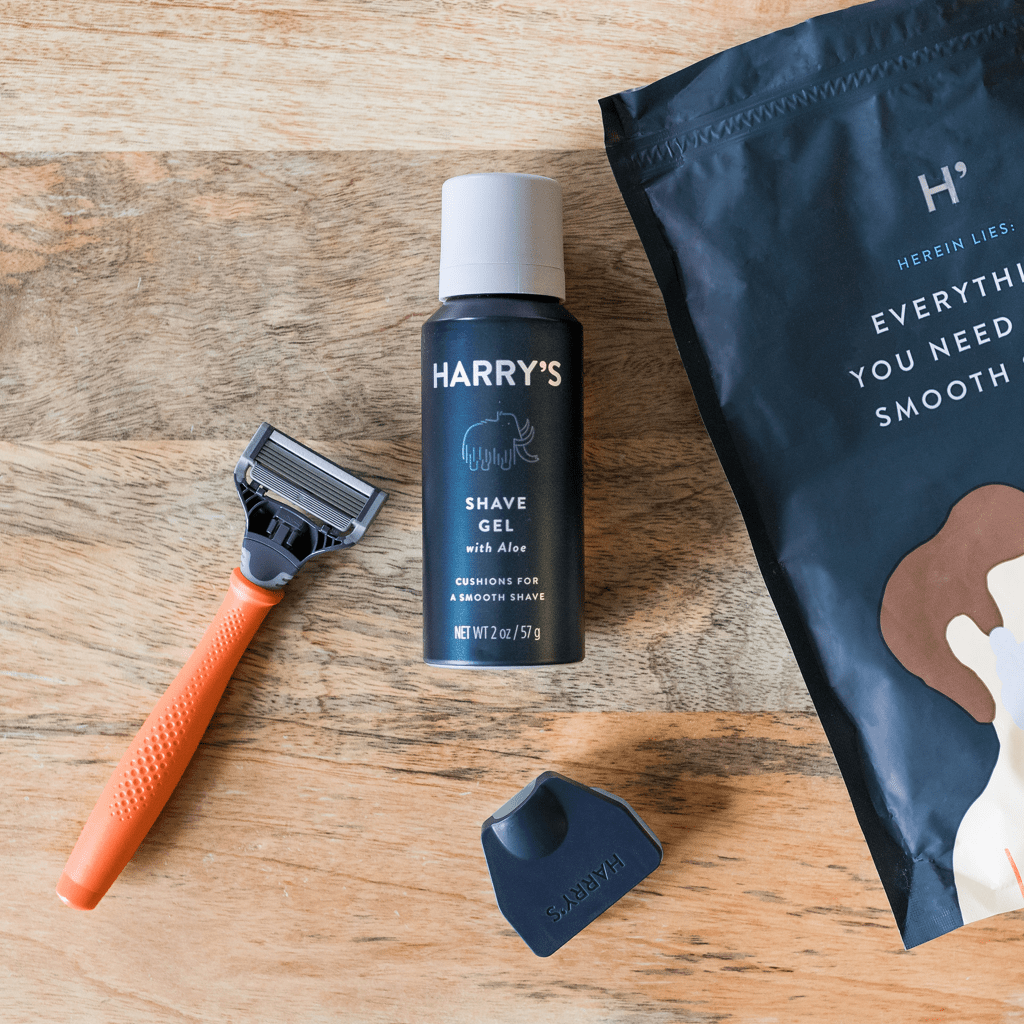 Try our sharpest blades ever, risk-free.
If you don't love your shave, just let us know and get a full refund.
New blades available at harrys.com and in select stores