It's a Team Effort
You've reached the extra-special part of our website—the spot where we talk about all the limited-run stuff we've made, and all the special folks we've made it with.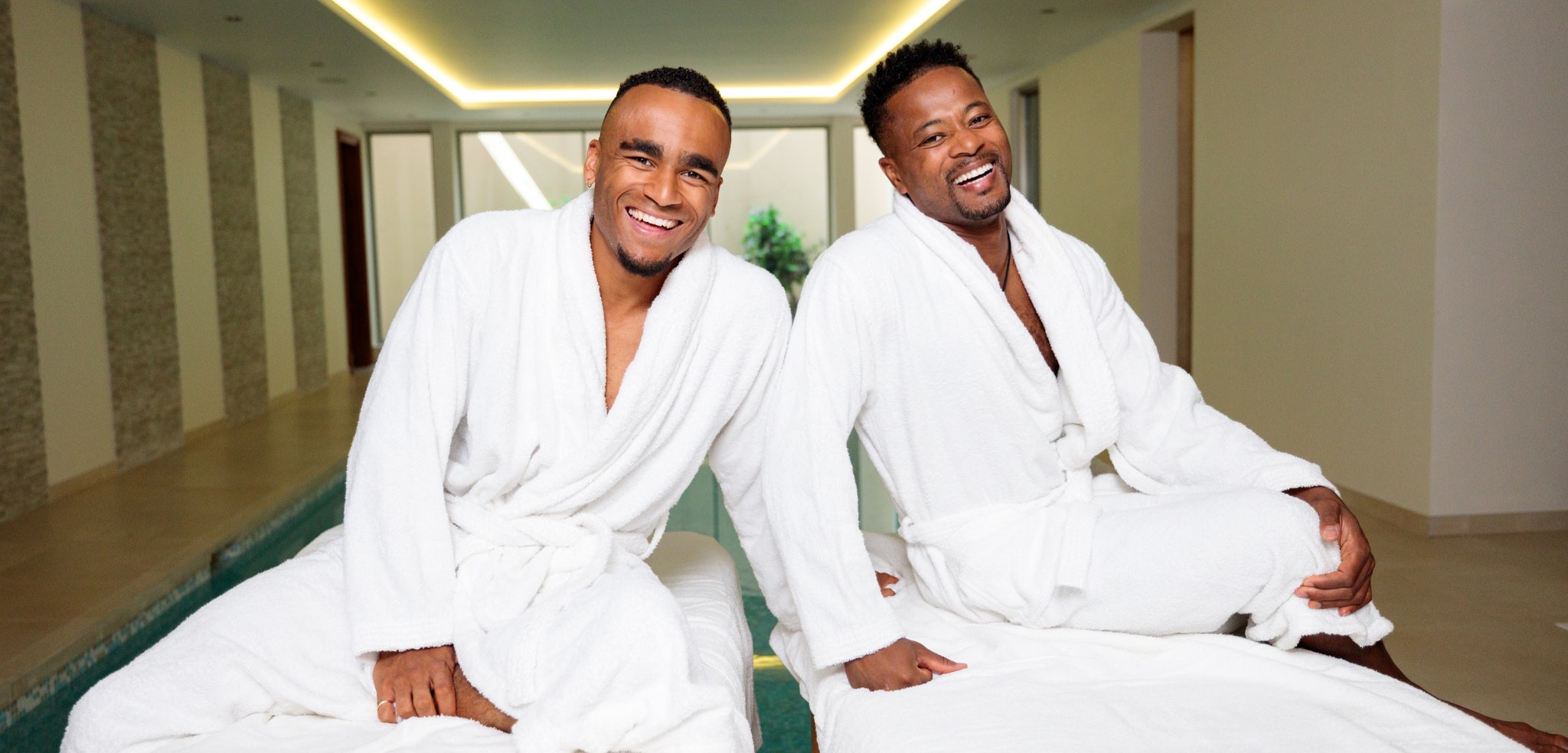 Munya x Harry's
Harry's is partnering with master of comedy Munya Chawawa to produce 'Deep Issue Massage', a five-part series that celebrates the 'ups' and dissects the 'downs' of prominent male figures - putting a spotlight on the irritations, annoyances, and anxieties - that even the most successful and prolific men experience.
Read More

THE WEEKENDER with Topo Designs
We partnered with Colorado-based Topo Designs to create this versatile, road-ready Weekender just in time for the holiday hustle. But we're still getting mileage out of this handy duffle.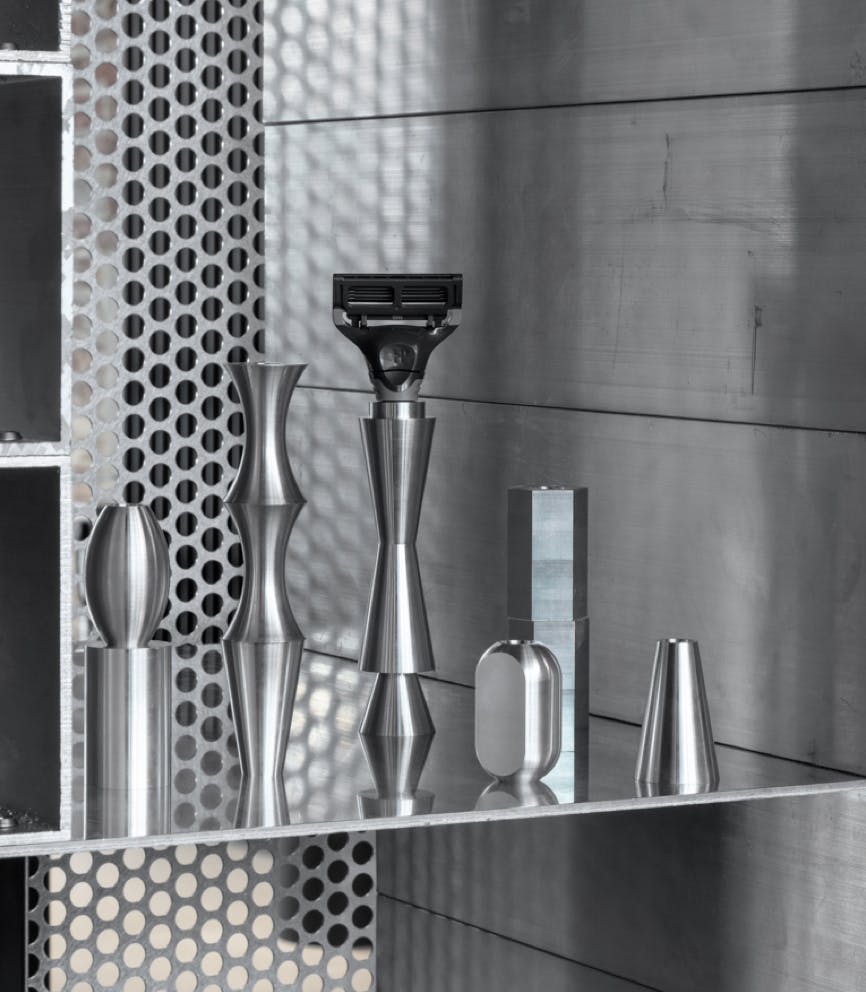 With Tom Dixon We debuted these modular handles at designer Tom Dixon's multisensory LDF experience, dubbed "TouchySmellyFeelyNoisyTasty." We were more "Feely" and less "Tasty," which you could've probably guessed.
LEARN MORE
With WANT Les Essentiels Made with WANT's sleek sensibility in mind, this minimalist kit featured an exclusive, gold-embossed two-toned Winston. Suitable for the fanciest of shaving occasions.

PRIDE 2019 with José Antonio Roda
We tapped Spanish artist José Antonio Roda to decorate the bright boxes housing our limited-edition Pride sets. He gave the one-of-kind handles an equally cool home.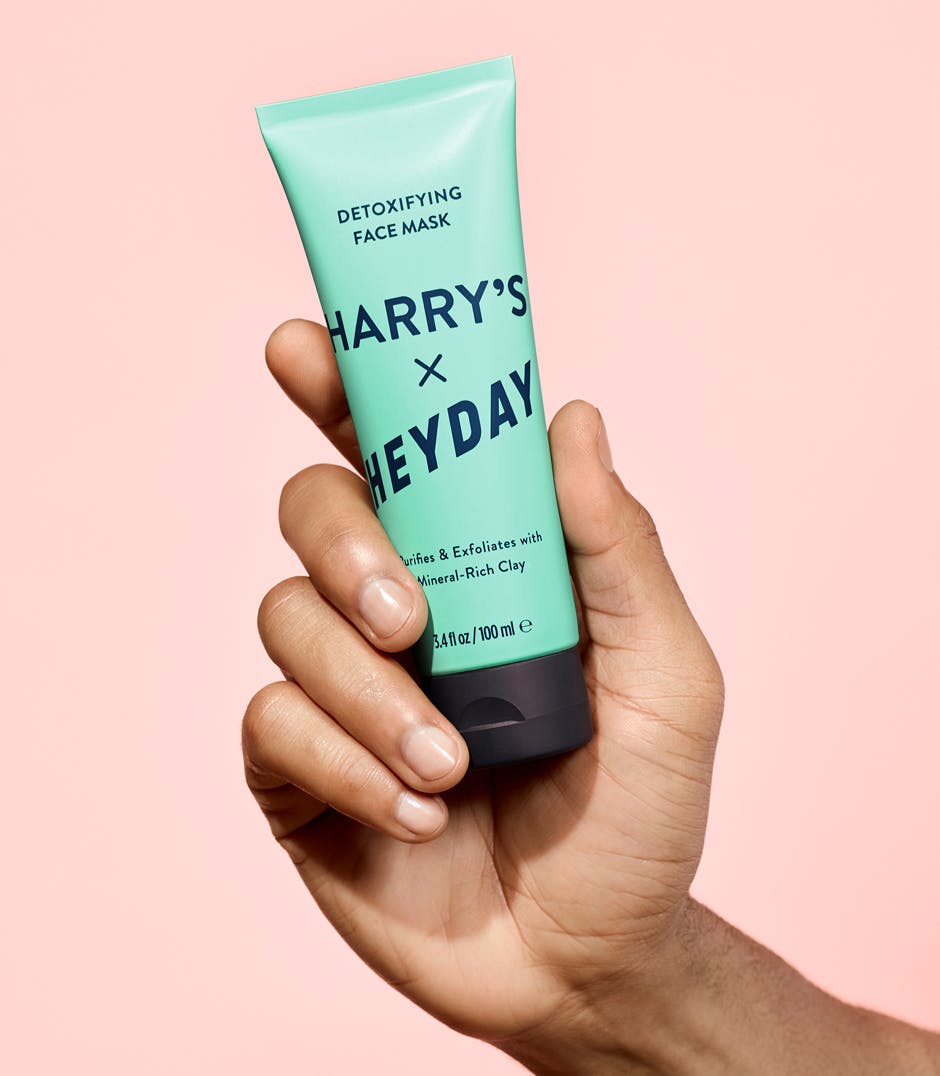 With Heyday The skin-care experts at facial shop Heyday helped us formulate a mask specifically for men's skin made of mineral-rich clay to suck up excess oil. Long sold-out, but trust us when we say: This stuff worked wonders.
LEARN MORE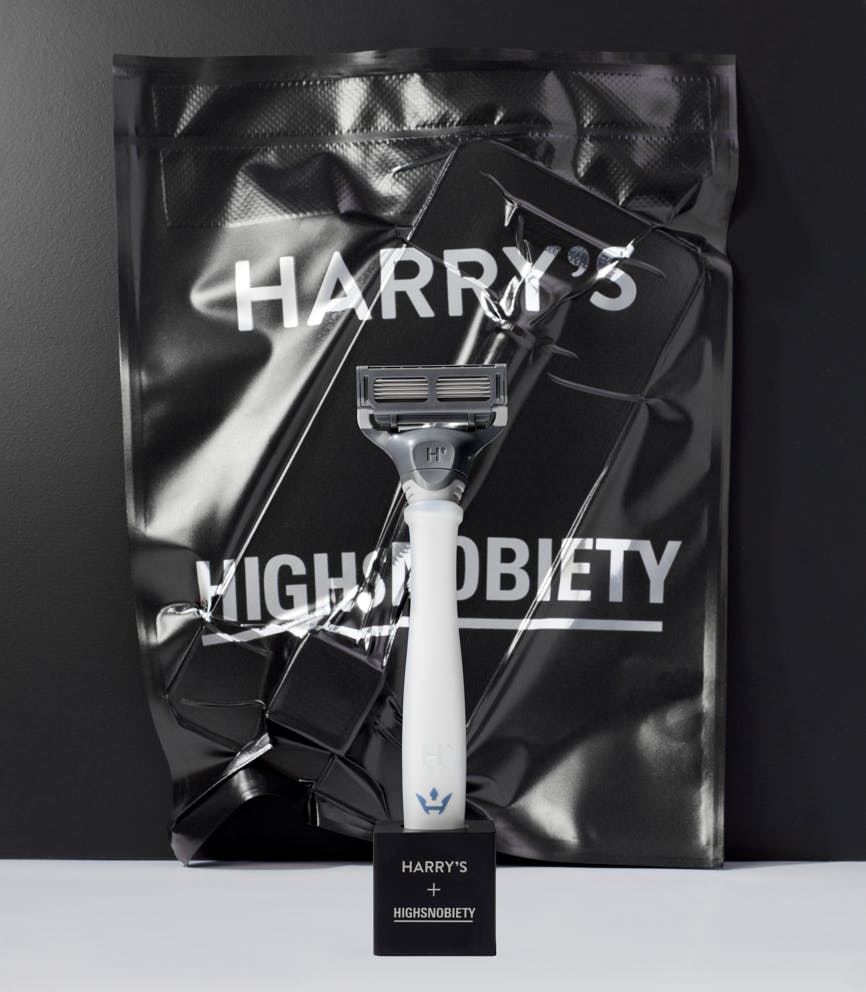 With Highsnobiety Our see-through collaboration with the streetwear aficionados over at Highsnobiety (who, like us, have an office in Germany—coincidence?) kept things appropriately clean and sharp.
LEARN MORE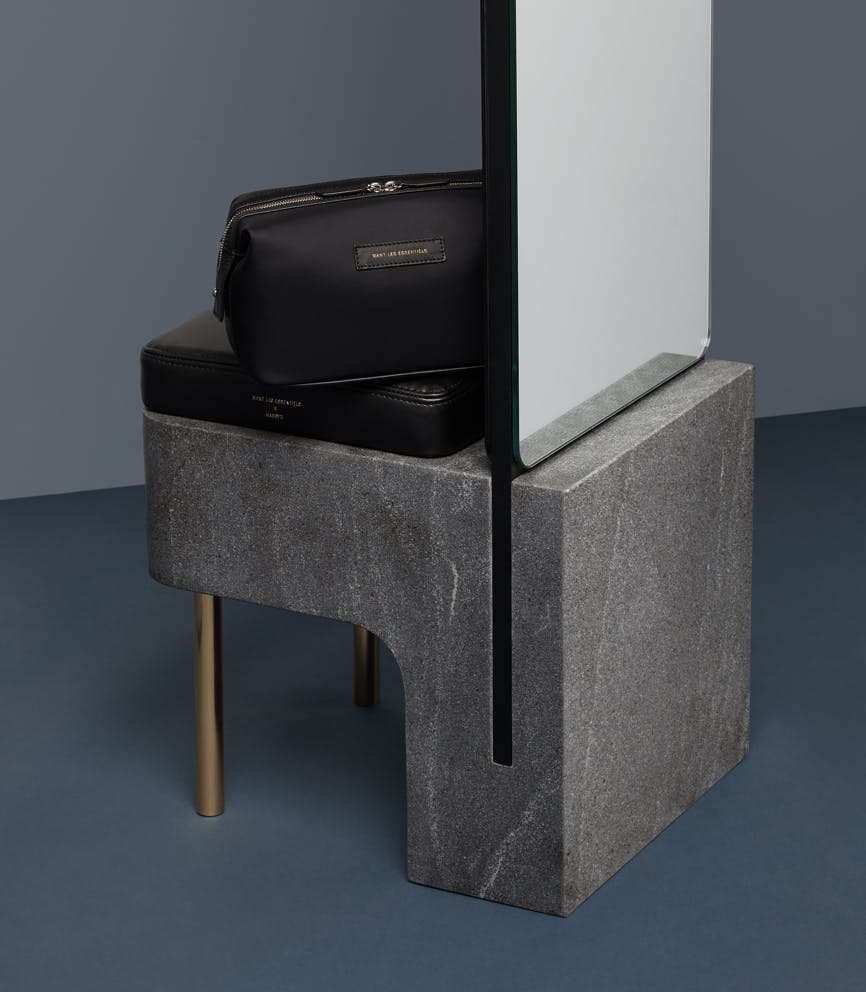 With WANT Les Essentiels So, one time we made some high-end furniture. It was for NYCxDESIGN week, which is why it was a no-expense-spared situation—and why we only made one. Handsome, though.
LEARN MORE


PRIDE 2018 with Craig & Karl
Creative duo Craig & Karl lent their talents to our first-ever Shave With Pride Set, which featured artwork celebrating the unique spirit of the LGBTQ community. And razors, naturally.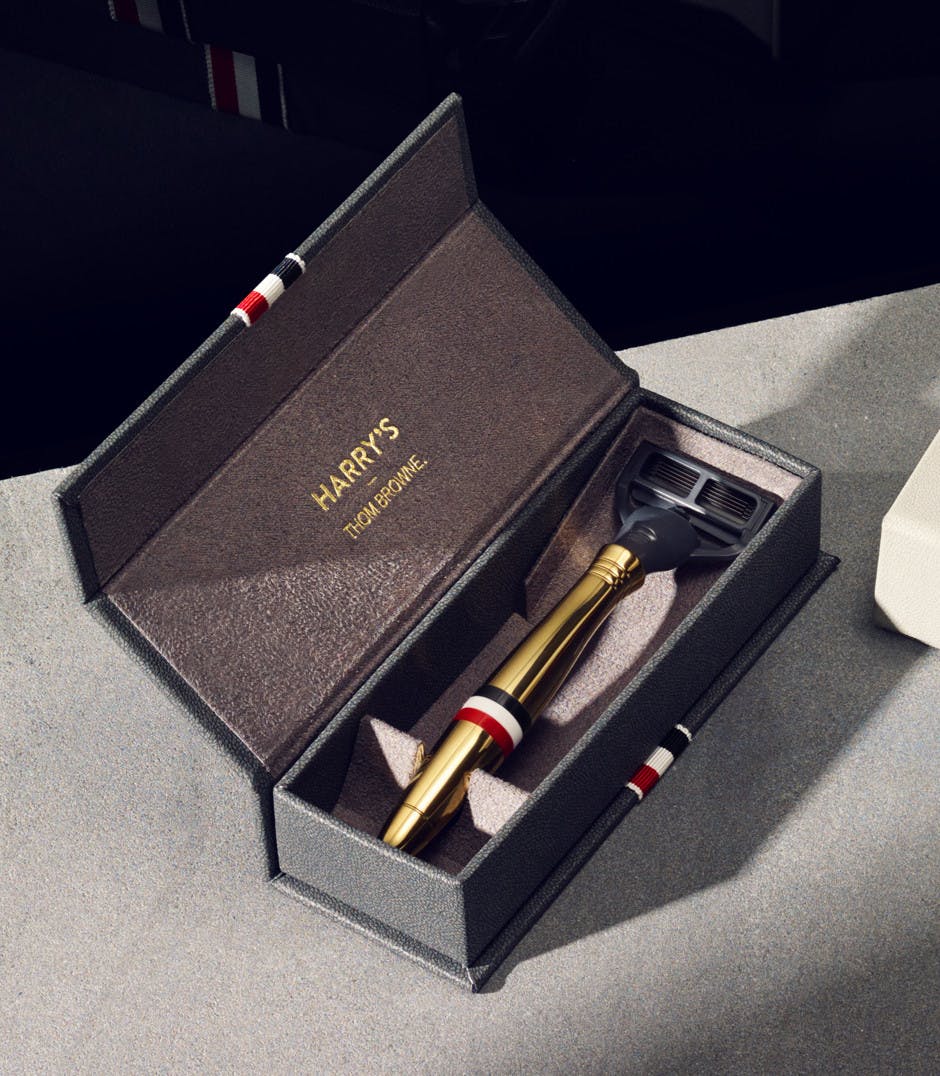 With Thom Browne Made with real 24 karat gold (yes indeed), this handle—sold exclusively at Barneys (RIP)—benefitted God's Love We Deliver, an organization that prepares and delivers meals to men, women, and children living with HIV/AIDS and other serious illnesses, and St. Jude's Children's Research Hospital.
LEARN MORE