Skin Care
Products that feel good to use and leave skin looking healthy. It's that simple.
Slide 1 of 3
;
Invigorating Formulas
Feel the difference, no matter what your skin-care goals are.

;
Crafted by Experts
Packed with ingredients designed for lasting benefits.

;
Everyday Essentials
Formulated for daily use, so your skin always feels its best.

Skin Care
Well-rounded essentials to exfoliate, protect, and hydrate your skin.
Skin Care Bundles
Healthier skin awaits.
What's Good About It
Designed to keep skin feeling fresh and looking clear
Exfoliating Face Wash removes dirt and oil, leaving your skin feeling cool and clean
Freshening Face Toner feels lightly hydrating, never sticky or greasy
Targeted Blemish Treatment soothes blemishes…
Designed to keep skin feeling fresh and looking clear
Exfoliating Face Wash removes dirt and oil, leaving your skin feeling cool and clean
Freshening Face Toner…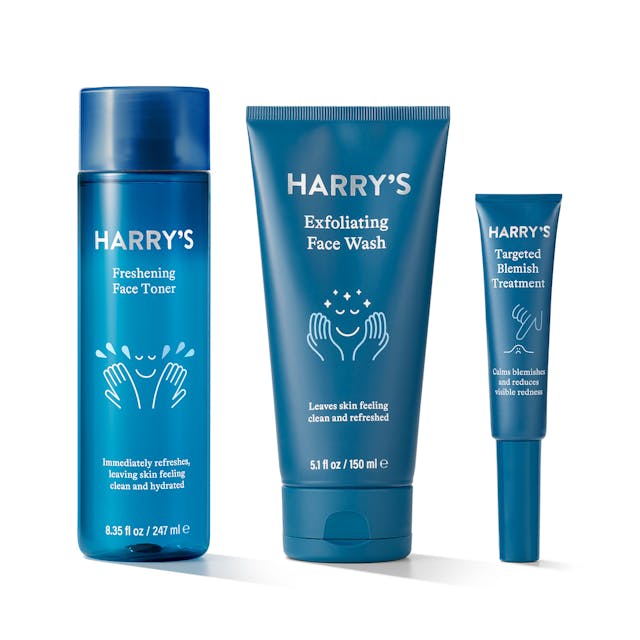 Clear Skin Essentials
£15
What's Good About It
Designed to keep skin looking healthy and feeling hydrated
Daily Face Lotion moisturises and protects your skin with broad spectrum SPF 15
Hydrating Night Lotion hydrates, restores, and leaves you feeling smooth and soft
Brightening Eye Cream cools and…
Designed to keep skin looking healthy and feeling hydrated
Daily Face Lotion moisturises and protects your skin with broad spectrum SPF 15
Hydrating Night Lotion…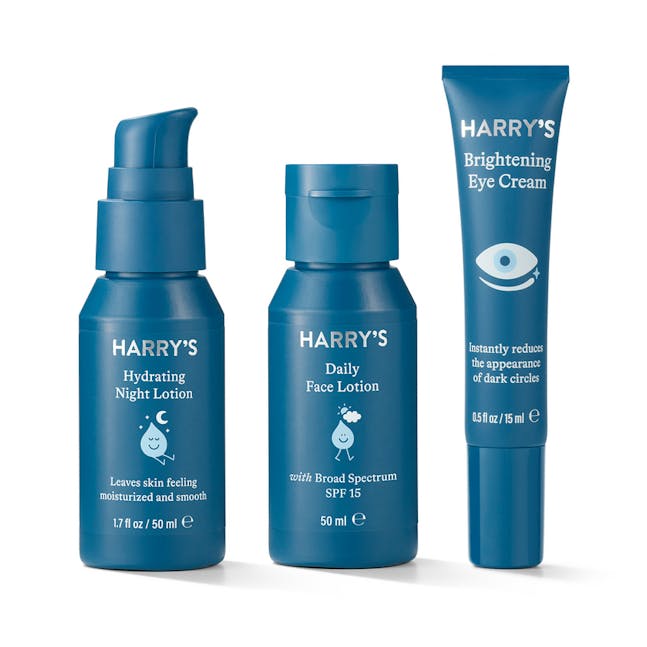 Nourishing Skin Care Essentials
£17
What's Good About It
Includes your essentials for healthy skin
Prep for the day with Exfoliating Face Wash and a splash of Freshening Face Toner
Moisturise A.M. to P.M. with Daily Face Lotion
Tend to problem areas with Brightening Eye Cream and Targeted Blemish Treatment
Includes your essentials for healthy skin
Prep for the day with Exfoliating Face Wash and a splash of Freshening Face Toner
Moisturise A.M. to P.M. with Daily Face…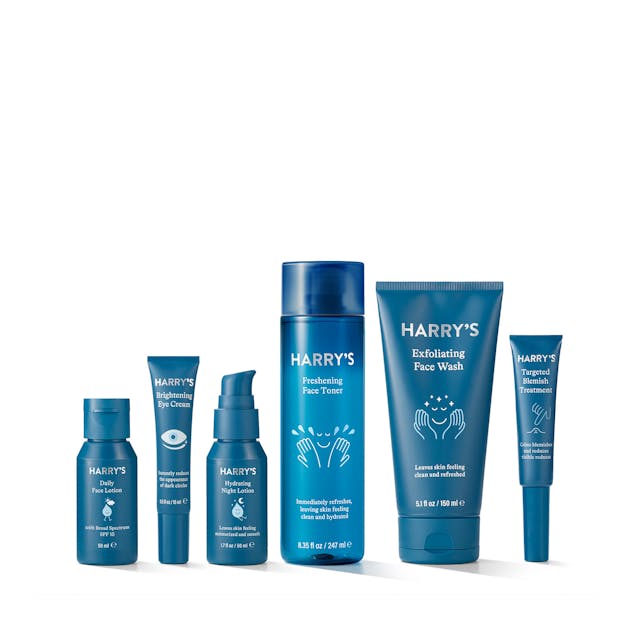 Full Skin Care Suite
£31